Contractor Webmasters is a tree removal SEO company offering unique solutions to digital marketing challenges. Our services include DataPins: The Map Ranking App™, which empowers tree service professionals to showcase recent jobs in various service areas. DataPins helps tree removal companies rank on Google Maps and the Map 3-Pack in 2023.
Tree Service Search Engine Optimization
Tree Service SEO involves on-page optimization, local signals, content, and link building. Contractor Webmasters provides services that cover every aspect of online ranking, allowing tree surgeons to dominate their local service areas for thousands of industry-related keywords.
Tree Removal SEO Services
On-Page SEO
Local SEO
Content
Link Building
On-Page Optimization
SEO starts with the basics of on-page optimization. Your title tags, meta descriptions, and on-page keyword density allow your website to rank on Google search results. Contractor Webmasters addresses on-page SEO problems via SEO overhaul. Or, if you need a brand-new website, we will design one to help you rank ASAP.
Addressing the basics of on-page SEO sets a foundation that allows your tree service business to thrive on Google.
Local Signals
Local businesses like tree removal companies require a particular set of local signals to maximize their online presence. Most consumers searching for a tree service click on Google's local map 3-Pack. For example, someone searching tree removal near me will be presented with the top 3 business listings based on local signaling.
Contractor Webmasters uses DataPins: The Map Ranking App™ for all tree service clients, creating local signals that help you rank on Google Maps. As a result, you can rank for various long-tail keywords and appear within the map pack results.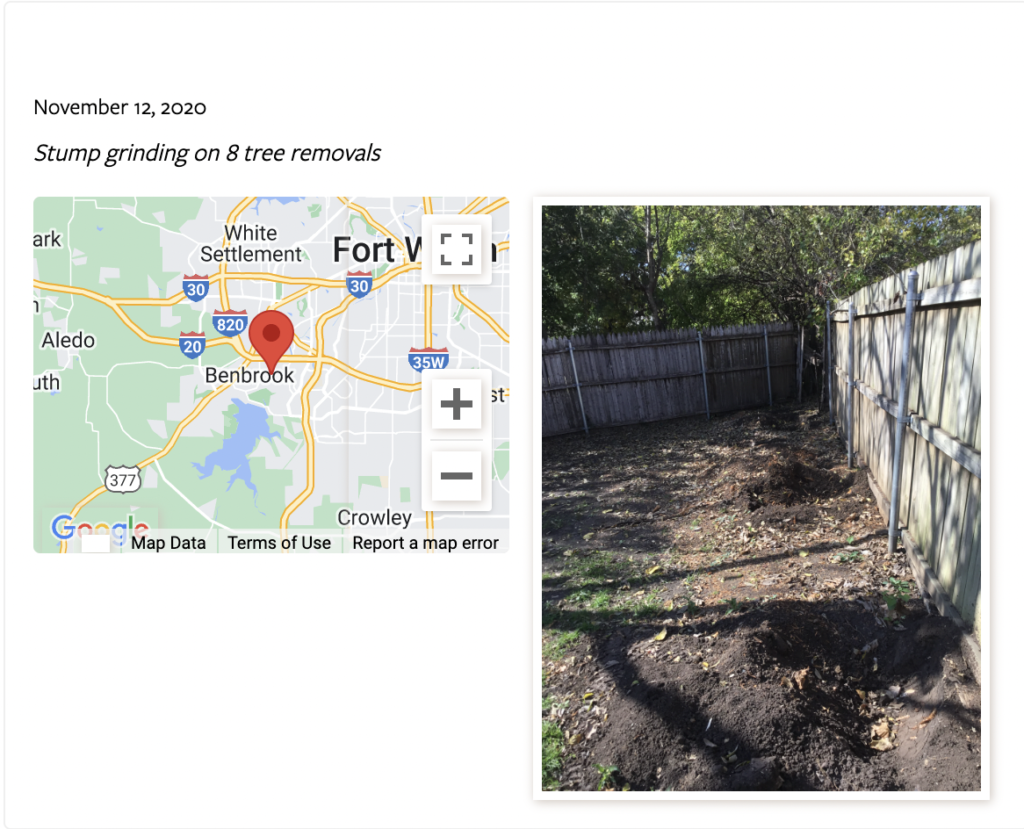 Pins represent brand-generated content that combines various EEAT signals to meet the intent of Google and its users.
Tree Service Content
Ranking on Google requires content but not just any content. Unfortunately, several tree removal companies attempt to game the search engines through blog content that adds little value to the user. Google's recent Helpful Content Update warns against these low-quality pages.
Content must represent your company's experience, expertise, authoritativeness, and trustworthiness. An excellent form of content is DataPins, which produces captions, mini-maps, and geo-coordinates for your recent jobs. When you tag these pins to the appropriate service pages, you provide a superior user experience for website visitors.
Creating valuable content for the user is the most essential aspect of your content creation process. Avoid publishing thin blog posts that are meant simply for SEO.
Link Building
Link building is the most misunderstood aspect of SEO for tree surgeons. Google prohibits link schemes, link exchanges, and link manipulation. As a result, we help you earn links by producing unique content assets. You can also join local and industry associations, which will, in most cases, allow you to acquire a link on their website membership page.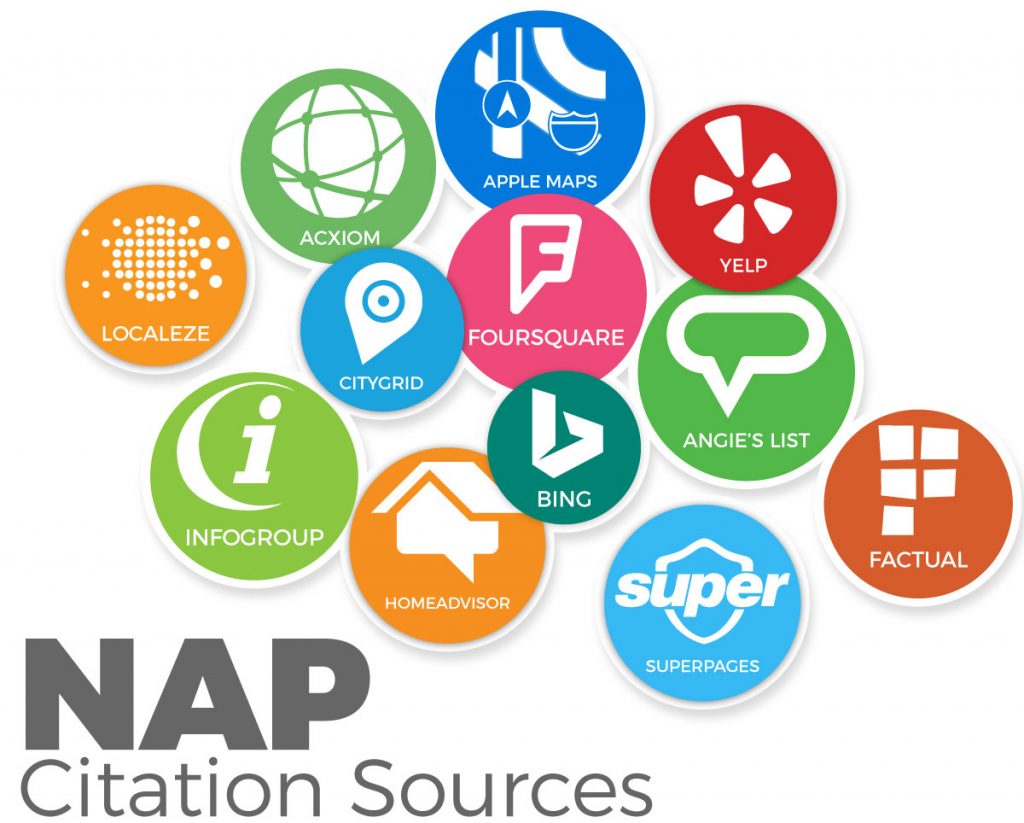 Finally, Contractor Webmasters gets your business listed on directories, most of which feature a URL field for your website. These website insertions are nofollow links.
SEO for Tree Surgeons from Contractor Webmasters
As a top-rated tree service SEO company, we provide unique SEO solutions. Our DataPins app is the industry's most potent Local SEO software, not something you can replicate elsewhere. As a result, we are the best choice if you want to rank on Google Maps and traditional organic results.
Our full-service digital marketing agency offers everything you need to rank #1 on Google and generate tree removal leads in your local service areas. But, unlike other marketing agencies, we focus on conversion rates and branding so you can exit the gig economy and create sustainable long-term growth.