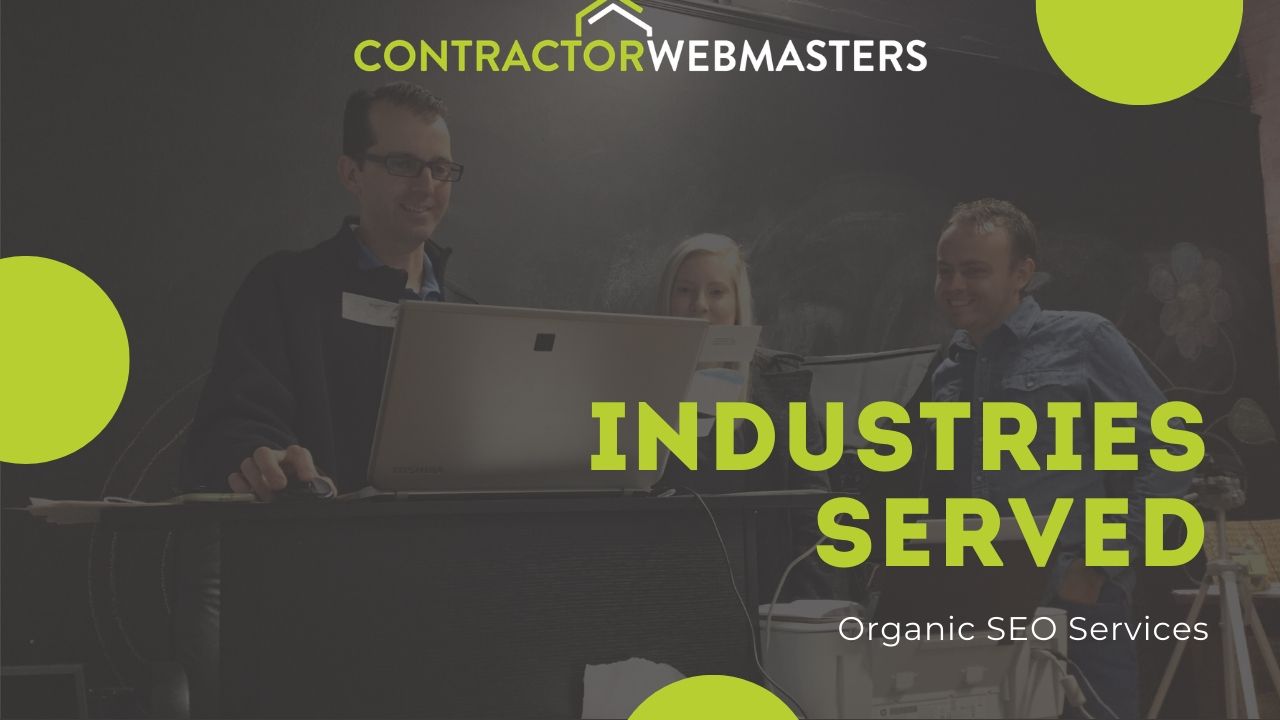 Car wraps businesses can use organic SEO to rank for top-keywords in their industry. As marketers themselves, most car wraps professionals more quickly understand the upside of investing in SEO. If you want to rank for your brand, for instance, your Google My Business page must show up on the knowledge graph, which can be achieved through local search engine optimization.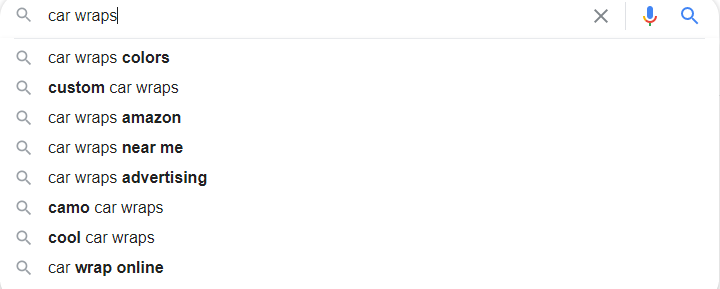 Carpet Cleaning
We know how beneficial it can be to generate carpet cleaning leads through organic SEO. Instead of having to pay for advertising on Google Ads, you invest in your carpet cleaning brand for the long-term with search optimization. Proper SEO work creates long-term lead generation unlike the temporary achievement of ranking on Google Ads. While rankings may not stay exact, they should remain competitive with ongoing work.
Pavers can appreciate the genuine attraction of local leads from easy-to-convert prospects. Organic SEO is designed to create the highest-quality lead on the internet. By ranking for your brand name, along with industry-related keywords, your business can present itself as the authority within your local service area(s) and extract an ROI that should dwarf other promotional methods you pay for.
Fence & Gate
Fence & Gate business are great candidates for organic SEO in 2020. As a less competitive industry in the SEO world, fence & gate specialists can rank more quickly if they invest in proper white-hat services. By optimizing your Google My Business listing and creating an SEO-friendly custom website, fence & gate professionals can see themselves appear on page one within 3-6 months.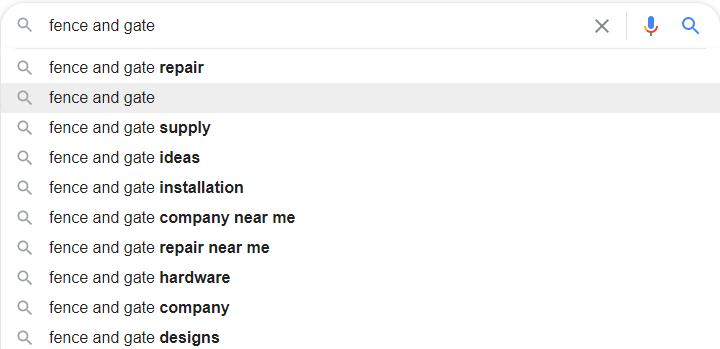 Flooring Stores
Selling floors can be difficult during the 2020 uncertainty but organic SEO can help you drive qualified traffic to your website and Google My Business listing. Contractor Webmasters uses a tested process to create a custom, mobile-friendly website that ranks for industry keywords. Our process consists of keyword research, URL structuring, internal linking, and high-quality content writing.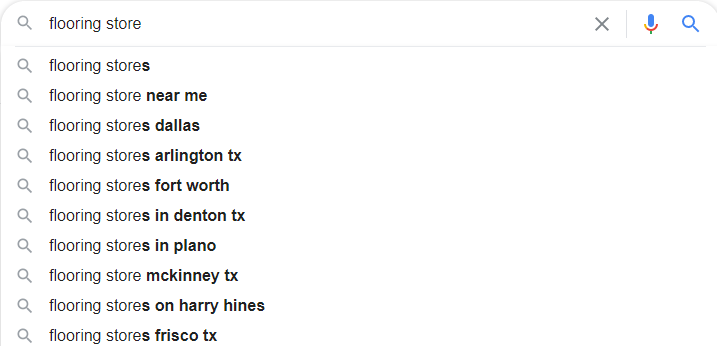 You may not think foundation repair is a specific enough niche to rank on Google. You'd be wrong with that assessment because Google perfectly understands the internet of a consumer looking specifically for foundation repair. Try performing the search yourself as if you were looking for your services. Can't find your business? That's why you need organic SEO services from Contractor Webmasters.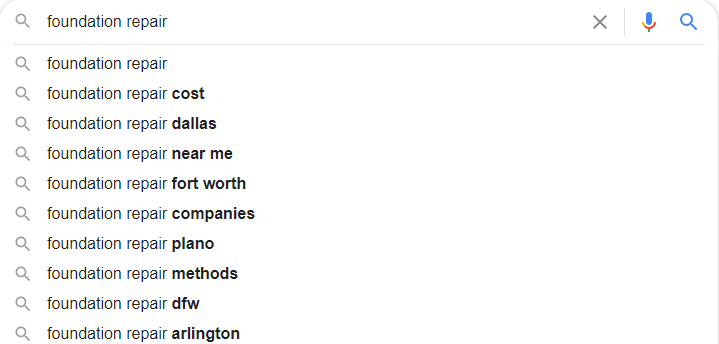 Garage floors need coatings and garage floor coating websites need organic SEO. The benefit of SEO for garage floor coating professionals is obvious once you search for "garage floor coating near me" on Google. You will see the Local Map Pack that includes the top 3 results (and perhaps a service ad) followed by the ten blue links that appear as traditional organic results.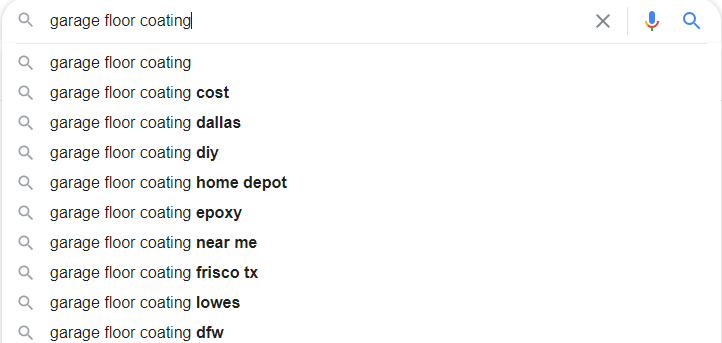 Any industry dealing with garage work can see organic SEO techniques as a growth opportunity. Unlike plumbers or roofers, garage overhead door companies can zero in on niche keywords as their primary target. Since most services encompassed by garage overhead door repairs are consolidated into a single search query, a high percentage of potential consumers come from one term.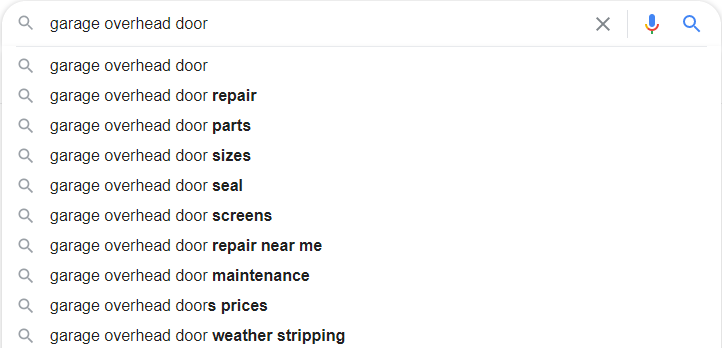 Heating & Cooling (HVAC)
Heating & Cooling repair is a very competitive niche in 2020. Several SEO websites specialize in HVAC marketing. Contractor Webmasters also provides organic SEO for HVAC contractors but in a way that maximizes the client's potential ROI. We believe that branding is a great equalizer in Google search results. If you work hard to optimize your brand name, you can also get keywords.
Landscaping
Landscapers are renowned commodities for homeowners looking to enhance home aesthetics as well as home value. Organic SEO applies nicely to the industry, as locals can find landscaping services on both Google Maps and traditional organic search results. The goal for landscaping SEO is to establish your company as an authority in the landscaping niche while optimizing for keywords.
Limo drivers may find leads hard to come by using traditional advertising. However, organic SEO can be a game-changer for this particular industry. By showing up for limo-related keywords, local drivers can attract qualified leads on Google My Business and Google search results. While Uber and other ride-sharing services have become en vogue, limousines are still in demand for some circumstances.
Locksmith
Because locksmiths provide a need-it-now type of service, Google My Business optimization is imperative for local ranking. Most people looking for a locksmith are going to make contact with their service provider within minutes of finding their information. That's why it remains crucial to rank for locksmith keywords on the Local 3 Pack and input accurate NAP data within the GMB listing profile.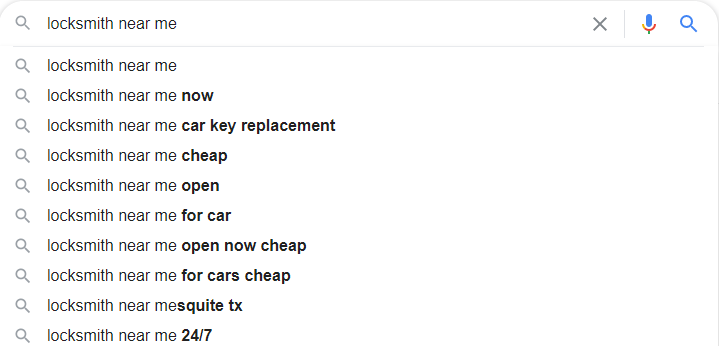 Moving
Movers can anticipate organic SEO improving their lead generation process. After all, appearing on search results for moving type keywords are going to bring in qualified traffic, through both GMB and traditional search results. Moving companies know that it's important to present professionalism and authority to consumers, and that sentiment must transition to your online marketing through SEO.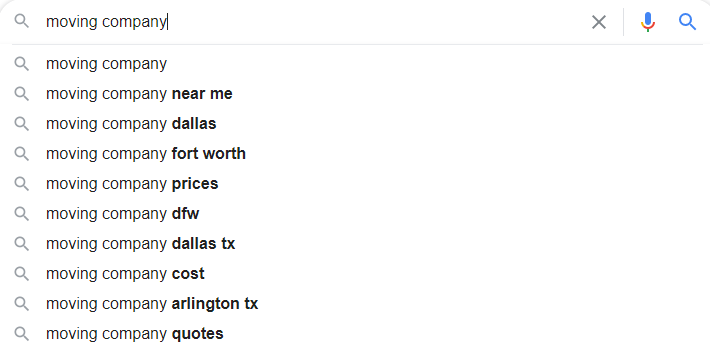 Painters have found their industry less competitive than others when it comes to organic SEO, which makes it all the more appealing for newer companies. While some areas are ripe with painting contractors, others are used to more generalized services promoting such specific contractor work. Contractor Webmasters helps local painting companies dominate their industry niche through SEO.
Pests intruding homes require immediate action from homeowners. That's why they generally call the first qualified pest control company they find online. With a simple Google search, consumers can pull up the Local Map Pack along with Google Ads and traditional organic results. With organic SEO, pest control professionals can appear on both Local Maps and organic results, increasing clicks.
Photography
Securing photography gigs can be more difficult than it seems, especially if you fail to establish an online presence. While photographers have built-in promotional materials with their work, understanding how to translate that to a strong online brand can be challenging. Organic SEO helps photographers build authority online and show up for search results on relevant and targeted keywords.
Plumbing
Nobody needs to document the number of plumbers fighting for online keywords because it's common knowledge for industry veterans. Plumbing was one of the first industries to benefit from organic SEO. With its popularity, it has become a more competitive niche, but it is still necessary to rank for the most important local keywords in your service area. Contractor Webmasters has the blueprint.
Roofing
Like plumbers, roofers have been in the SEO game for quite a while. That means it takes more effort to rank a roofer, especially in a larger service area. However, following the right process can ensure you are in the best position to rank when Google grades your pages next to local competitors. There are still too many roofers that use antiquated optimization strategies that do more harm than good in 2020.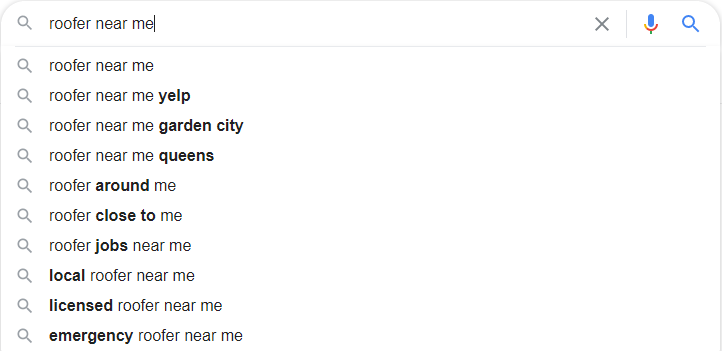 Tree Trimming
Arborists and or tree trimmers can take advantage of the dearth of optimized websites in their niche. Organic SEO can take a local tree trimmer from not having a website to ranking on the first page, in a relatively short amount of time. All you need is the Contractor Webmasters organic SEO service which focuses on keyword research, URL structuring, internal linking, and content writing.
Water Restoration
2020 has been a busy year for water restoration companies. The circumstances have not hindered their services but have increased the demand for decontamination and preventive measures. Applying organic SEO methodologies to water restoration websites and business listings has proven to increase leads in both quantity and quality while limiting your overall budget compared to ads.
Window Treatment
There's no question that window treatment SEO works when properly applied. Organic SEO is the best form of optimization for window treatment websites. The goal, of course, is to rank on both Google Map Pack rankings and organic results. Optimizing your GMB listing helps you rank on the top 3 for Maps while properly crafting your website and content helps rank you on organic results.
Which Industries Need Organic SEO?
Almost every contractor industry can benefit from organic SEO. At Contractor Webmasters, we work with contractors from all fields and help build their online presence through organic search engine optimization. As most contractors know, there are two ways to promote your business on Google, to pay using Google Ads or to rank organically using SEO strategies. We provide services for the 2nd method.
Call 800-775-1250

 to Ask About Organic SEO Services for Your Industry