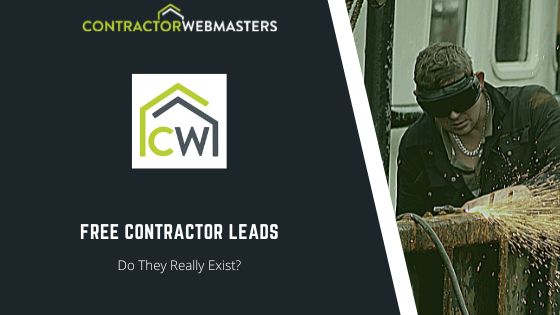 Sometimes newer contractors will search Google for free contractor leads in hopes of landing a new customer without any expense. But, of course, nothing is truly free. Therefore, you should exercise discretion when dealing with lead vendors claiming to provide completely costless leads.
Do Free Contractor Leads Exist?
It depends on your definition of free. When users find your website on a Google search and contact your business, you've acquired a new lead without paying for advertising or purchasing their information from a 3rd party vendor.
However, you still paid for your website domain, hosting, and potentially an SEO marketing company to improve your rankings. So although you didn't pay for the lead, you paid for the infrastructure that created the lead.
Where to Get Free Contractor Leads
Google Business Profile
Google My Business (now called Google Business Profile) is the one lead generation method that is free without a caveat. Any business can claim or create a Google Business Profile without cost. Customers can submit reviews to your profile, and you can upload photos, posts, and FAQs.
Your profile can also appear on search results for local queries inside a SERP feature known as the Google Map 3-Pack. For example, when a nearby Google user searches contractor near me, your business listing may appear at the top of their search results.
Since Google hosts your listing, you don't need a separate website. It's rare for a business listing without a website to rank in the Map 3-Pack, but it is possible. Still, you will require consistent customer reviews and regularly upload photos of your staff, equipment, and trucks.
Company Website
Here's where it gets more complicated. Website leads are free to a point but still require a hosting fee, domain registration fee, and possibly an SEO fee. That's not even including content writing, website security add-ons, and technical support or plugins.
The truth is that publishing a high-ranking website can be expensive. The good news is that once it's up in ranking, the recurring expenses are much lower than they would be for advertising. If you are serious about creating a sustainable contractor business, you should invest in a website anyway.
A good website will be easy to navigate, answer all the questions a consumer might have, and tell them why they should choose you. In addition, platforms like WordPress make it reasonably easy to create a basic website, even if you have no design experience. 
In any case, whether you don't have a website for your company or need to revamp your existing one, your website can and should be a lead magnet. Your website is your #1 source for contractor leads, and it's about optimizing it for SEO.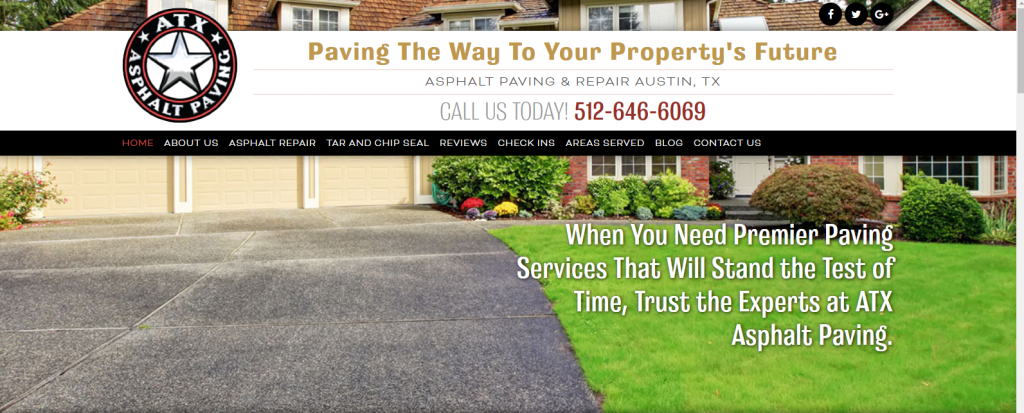 Social Media Platforms
Social media leads for contractors are rare and infrequently result in a direct sale. However, social media can increase brand awareness and enter prospective customers at the top of your marketing funnel. While social media profiles are free, creating a funnel that would result in new customers will cost you money.
If you're serious about acquiring leads via social media, your company should be present on all social media platforms, including TikTok, Facebook, and Instagram. And you have to be active on these platforms, generating weekly posts.
Try converting some of your blog content into distilled social media posts for engaging and helpful content. Another excellent idea for drumming up contractor leads is to start a Facebook group.
You can start a Facebook group that helps new homeowners by answering some of their burning questions. But, don't use it as a platform to sell them your services. Remember, this is about generating leads, not making sales.
Creating a Facebook group for new homeowners where you share your insight is a great way to develop a connection with people who will more than likely require your services soon.
Users will search for contractors and contractor brands on social platforms like Facebook, Instagram, and YouTube.
Customer Referrals
Customer referrals can be free leads depending on whether or not you offer a referral bonus. For example, if you provide a discount for existing customers who refer new ones, the leads are not free. Conversely, if an existing customer refers your business organically, the leads are free.
The caveat with referrals is that few companies without a marketing and advertising budget receive referrals. Brand new contractors living from lead to lead are unlikely to get a referral because they do not have a brand. It's not impossible; it's just unlikely.
Similarly, when customers hear about a contractor from one of their neighbors, their first instinct is to research the company online by evaluating Google and Yelp reviews. Unfortunately, if you've neglected your online presence, those prospective clients won't have enough trust to move forward with your services.
Conclusion
Free contractor leads do exist, but many caveats come along with them. Living lead to lead puts your company in a gig economy and will restrict your business from growing long-term. While free leads are not the answer, low-cost leads are highly valuable. The most sustainable and affordable leads come from SEO and a robust online presence.