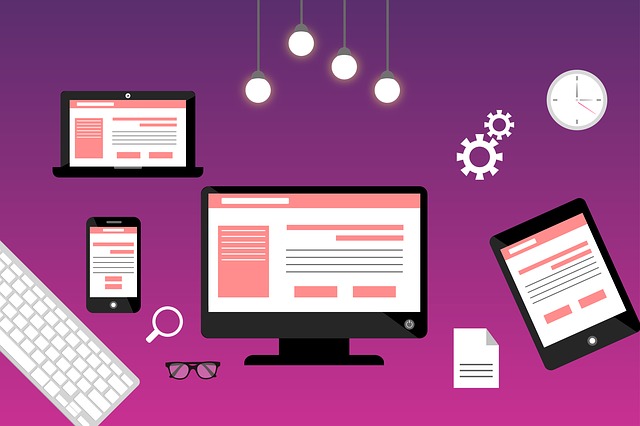 What Makes a Good Contractor Website?
A good contractor website professionally presents your company and generates new leads for your business. Ideally, your website also ranks on Google search results for relevant keyword terms. Accumulating traffic is vital to website success but converting that traffic into prospective customers is crucial in 2023.
Let's take a look at the primary components of a robust contractor website:
Branded: From the domain name to graphics and color scheme, your website will represent your brand in every way possible
Engaging: Attractive design, along with quality content, engages visitors to stick around for a while
Flexible: Using a WordPress content management system allows us to add and edit web content easily
Unique: We create custom websites for your contractor business to ensure that you are never confused with another company
Contractor Webmasters builds your website using WordPress CMS, preserving our ability to update your website with fresh blog content and add our native DataPins plugin. Additionally, our webmasters can quickly change your pages' services, location, or content information.
Another significant component of WordPress is its open-source compatibility. Our talented web designers retain creative freedom to make your website stand out from competitors and appeal to modern consumers.
Mobile-First Approach
Having a mobile-friendly website is imperative to lead generation. Google themselves concedes that most users coming to your website will likely use a mobile device.
At Contractor Webmasters, we take it a step further. We don't just design your website for mobile compatibility; we create your website with mobile as our priority. Desktop is now a secondary consideration for web designers. We still ensure that your page displays well on desktop, but only after perfecting its mobile display.
We provide a mobile-first approach with:
Location Mapping: We make sure users can access your site via Google Maps listings and display accurate NAP information for easy access
Mobile Calls to Action: We use click-to-call functionality (phone number links) as well as social share buttons, which allow users to; tweet, share and post content from your site
Responsive Design: All of our sites incorporate responsive design so that users can view and navigate optimally across all devices (mobile, tablet, desktop, etc.)
Site Speed Optimization: A startling amount of users will leave a mobile site that does not load in 3 seconds or less, making quick loading times crucial to lead generation
The world isn't just changing. It already has. The mobile-first approach should be something your current website already utilizes. If it doesn't, you may have an answer to why your ROI is so low. Contractors rely on local customers more so than e-commerce websites or informational websites.
Service industry workers know that the lifeblood of their business leads. And at Contractor Webmasters, we know that too. 
Why Use Responsive Design?
Responsive design is the consensus choice for modern web designers. Google has gone as far as to recommend it to web developers. With an internet marketing landscape that changed rather suddenly, long-standing websites have had to adjust their strategy, and that is to retain their regular traffic merely.
Since so many devices and subsets can now access the internet, implementing a design structure that accounts for them is the only logical solution.
Responsive design for contractors consists of:
Grid Fluctuation: This element enables the layout of a page to conform to the display through which it is currently exhibited
Text / Image Modification: Using RD, web designers can format text and images to vary in size and scope based on the device through which they are accessed
Diverse Queries: RD allows designers to format several queries which can be called upon, depending on the current display
There is no downside to using responsive design. Not only has the #1 search engine in the world recommended it, but every imaginable device on the market is compatible with it. There is only one trap to avoid when making your website responsive.
Don't settle for a desktop site that adjusts to mobile display. Change the priority and create a mobile site that adapts to desktop display. 
Why Contractor Webmasters Uses WordPress
We design each website with WordPress CMS. Though there are other good CMS options on the market, like Drupal and Joomla, none of them compare to either the simplicity or power of WordPress.
Not only does WP provide the most intuitive and straightforward content organization interface known to man, but its open-source compatibility allows for limitless customization. That's important when creating a unique website and one to compete with and potentially overtake competitors.
Every aspect of our marketing services prioritizes lead generation. We believe that our customers should only pay for tangible results. We are confident that your brand-new website from Contractor Webmasters will have your phone blowing up with leads, and that's why we put our money where our mouth is.
Call and ask about Pay Per Lead services for contractors.