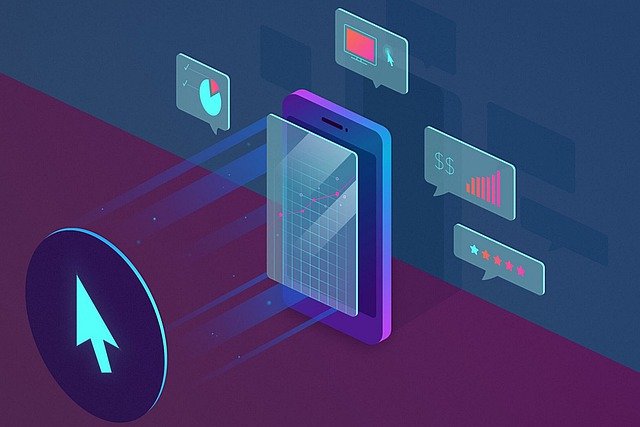 Should Contractors Use PPC Marketing?
Contractors should not use PPC marketing in most cases. PPC typically provides the worst return on investment for contractors. Budget maximization depends on your campaign manager, so choosing a marketing company that won't ruin your business is critical if you invest in PPC advertising.
SEO is far more profitable than PPC and also generates higher-quality leads for sustainable business growth in 2023. If you insist on doing Pay Per Click, consider the following components:
Google Ads: Google's PPC platform, which allows contractors to show ads above organic search results
Conversion Rate Optimization: Getting a click doesn't guarantee conversion, which is why landing page optimization is critical
Location Targeting: Geo-targeting local users is often a superior PPC strategy
ROI: Budget management is crucial to produce any ROI
Most service companies don't have in-house marketing teams, which makes outsourcing PPC management a logical decision. However, far too many PPC companies screw clients out of money. They use a black box billing trick, which hides the specifics of the PPC campaign funds.
Since PPC is often ineffective even with transparent billing, SEO becomes a far better choice. Despite significant evidence to the contrary, many contractors believe PPC is the best form of marketing. The appeal of instant visibility often inspires contractors to go against better judgment.
What Is a Pay-Per-Click Management Company?
Contractors should understand the difference between a PPC platform and a PPC management company. Google Ads and Bing Ads are Pay Per Click platforms, while Contractor Webmasters, for example, is a Pay Per Click management company.
Business owners (and independent contractors) can run PPC ads themselves but often enlist a company to maximize their campaigns. Let's take a closer look at the differences below:
PPC Management Company
Designs Ad Graphics
Develops Campaigns
Researches Keywords
Writes Ad Content
PPC Platform
Displays Advertisements
Sets CPC (cost per click)
Hosts Campaigns
Generates Clicks
Google Ads and Bing Ads are the most popular PPC platforms in the marketplace. Contractor Webmasters is the most popular PPC management company in the world. When contractors call up the Contractor Webmasters' owner, it's like waking up from the Matrix.
All these years, they've flushed valuable funds down the drain in hopes of some instant gratification. We've seen businesses ruined by black-box billing. We've seen lives ruined. It's a great thing we exist.
Developing a PPC Campaign
As a contractor, your marketing goal is to acquire relevant leads with high conversion potential. Paid search campaigns should be structured to account for that goal. While the details of a campaign structure may vary from company to company, they share some basic principles.
PPC campaigns should consist of:
Ad Groups: Categorized advertisements based on service type (i.e., residential roofing, commercial roofing, etc.)
Ad Text: The written portion of your Ad that appears beneath the link
Keywords (Researched): Implemented keywords based on research, including search volume, CPC, and competition rate
Optimized Landing Pages: The page visited by users who click on your ad — it should encourage visitors to complete a call to action (i.e., phone number link)
Google explains, in detail, how ad groups work. The organization of your campaigns should mimic the structure of your website. Say, for example, you run an HVAC company. You will want to organize your campaigns by heating, cooling, residential, commercial, etc.
The ads you run based on consumers requiring heating services will differ from advertisements in which they need cooling services. Avoiding irrelevant keywords is critical to turning a profit. Steer clear of navigational intent keywords (like where to find an HVAC company) since they convert at a much lower rate. 
Measuring PPC Data
Pay Per Click advertising campaigns produce a lot of valuable data for marketers. The platforms of Google Ads and Bing Ads offer detailed measurements and analytics for advertisers to assess and analyze.
You can get as specific as you want (i.e., impression share per device) or as general as you choose (quality score). At Contractor Webmasters, our only objective is to generate leads for your business. We allow the data to guide us toward the best practices for your campaigns.
So much campaign data can look foreign to an untrained eye. That's why it is best to hire a marketing service that can translate all of these numbers into layman's terms. PPC campaigns' goal is generally the same as any other form of advertising: to gain more customers.
Contractor Webmasters implements conversion rate optimization so that producing new traffic is only the beginning of the process. Ensuring ads lead to a well-optimized landing page that encourages users to complete a call to action is imperative to your paid search campaign's success.