Yes, and no. Contractors don't receive a discount for their job title, but Lowe's offers an MVPs Pro Rewards Program that allows businesses to earn gift cards after spending $2,500 annually.
We know that contractors spend significant time and money at mega-chain stores like Home Depot, Lowe's, and Menards, and this rewards program can help contractors save money annually.
Lowe's MVPs Pro Rewards Program
The MVPs Pro Rewards Program helps contractors and other individuals earn gift cards when spending $2,500 annually. It works simply. Once eligible businesses reach the $2,500 annual threshold, they become eligible for E-Gift Cards.
In addition to gift cards, eligible businesses also gain access to exclusive offers, prize contests, paint rewards, purchase tracking, and drink and snack coupons.
MVPs Program Tiers
The savings are substantial when you calculate how much contractors spend on supplies each year. As companies save money on supplies, they can re-invest in other areas, including the pursuit of generating contractor leads through online channels. Check out the MVPs Pro Rewards Program Tiers for 2023.
MVPs: $0-$2,499 Annually
Silver MVPs: $2,500-$9,999 Annually
Gold MVPs: $10,000-$24,999 Annually
Platinum MVPs: $25,000+ Annually
Bulk orders are beneficial to contractors for multiple reasons. Silver MVPs earn 1% on E-Gift Cards, while Gold MVPs and Platinum MVPs earn 1.25% and 1.5%, respectively.
As a contractor, you've almost certainly been in a trying situation. It can reach a boiling point when you find yourself scrambling to get supplies and begin your job on schedule. The stress induced by such circumstances wears us down. Having simple access to collections can alleviate much of the anxiety.
Planning has never been easier than with Lowe's MVP program. You save money for your business and gain instant access to much-needed supplies for your next bring project. Keep clients happy and your business afloat.
Additional Ways to Save Money
As a small business owner, savings can make or break your company. It allows you to re-invest in more critical areas and encourages you to maximize earnings over time. A healthy business makes intelligent purchases and thrives in performance.
Everything adds up in your financial books and will be noticeable within months. For larger companies, the inclusion of E-Gift Cards will add up over the long haul. Because high-spending contractors make frequent bulk purchases, the aggregate percentage of savings becomes readily apparent over the years and decades.
Signing up for the MVPs Pro Rewards Program is a game-changer for contractors. With a relatively short turnaround, the potential for severe savings is substantial. Make the best use of your financial resources by saving on bulk orders and preparing for big-time jobs across your service area.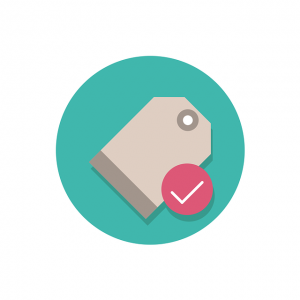 Taking advantage of bulk savings means new contractors can take on more projects without incurring above-market costs in 2023.
Lowe's Contractor Discount Card
Lowe's no longer promotes a contractor discount card. Instead, they focus on the MVPs Pro Rewards Program. If you want to save money at Lowe's in 2023, you must sign up for this program ASAP.
Applying for a Lowe's program is one creative way to maximize material expenses and continue maximizing your business profits. We can agree that premium materials in bulk make projects more efficient and clients happier. The investment must make sense for the contractor company, and bulk savings ensure it does.