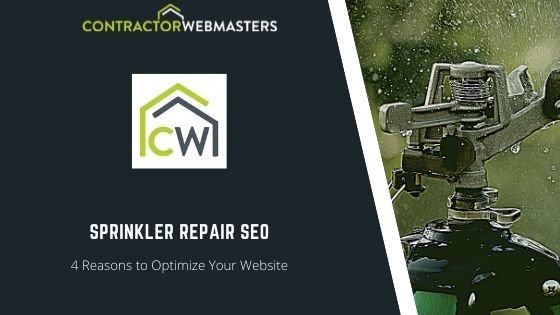 In 2022, sprinkler repair SEO is essential and lucrative for irrigation contractor experts. Why? Because it is a specialized service, SEO lends itself well to businesses that provide a niche in a less saturated industry.
SEO and sprinkler repair, therefore, go hand-in-hand. SEO can be effective for businesses that offer sprinkler repair because it targets consumers already in need of your services.
Compare that with other outbound marketing strategies like cold-calling or print advertising which, more often than not, fall on deaf ears. SEO also has a high ROI, making it a sound investment for your business.
What is Sprinkler Repair SEO?
Sprinkler Repair SEO is the process of optimizing your sprinkler repair website and business listings to appear on search engine results pages. Organic clicks to your company website and business listings serve as free sprinkler repair leads, resulting in a significant ROI.
Is SEO Worth it for Irrigation Contractors?
SEO isn't easy – especially for newcomers. There is a lot to learn and a lot to do. Your first step, though, should always be to optimize your website.
Your website is your piece of digital real estate. Chances are you are already paying for your website, so why not make it a lead magnet? With SEO, you can achieve your lead generation goals.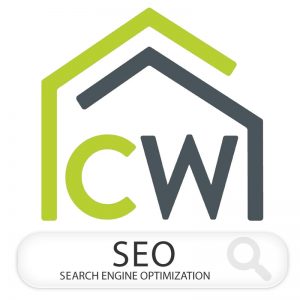 Search Engine Optimization produces the best ROI for irrigation company websites because the clicks are cost-free and sustainable long-term.
How To Optimize Your Sprinkler Repair Website
The start of any SEO marketing campaign should always be to optimize your website. Your website should be attracting customers to your business via online searches, social media posts, and content.
In the following post, Contractor Webmasters outlines four great reasons to optimize your website for sprinkler repair services.
1) Keyword Research
Keyword research is the backbone of SEO. People typically use words and phrases to look for businesses, services, and products. The problem is fierce competition with common keywords (for example, sprinkler repair).
As a result, national keywords like sprinkler repair are difficult to rank. However, you can rank for long-tail phrases like sprinkler repair houston tx on a local level. Similarly, Google uses the searcher's location to show nearby results for location-specific queries like sprinkler repair near me.
SEO for sprinkler repair companies works as a local niche service with lesser competition. For example, the long-tail phrase plumbing repair houston tx is more difficult to rank than its sprinkler repair counterpart.
So how do you cash in on this opportunity? You can start by adding specialty or long-tail keywords to your website pages. For example, sprinkler repair websites should have two primary types of conversion pages. First are service pages that target sub-services like installation and repair.
Next are location pages that target nearby cities outside of your primary address. For example, suppose your principal office address resides in Houston. In that case, you can target surrounding cities like Sugar Land and Pearland on city pages.
Ensure your website incorporates keywords naturally, as stuffing keywords violates Google guidelines and reduces conversions. As a landscaper or irrigation specialist, explore all your keyword options based on your specific services—for example, landscape design.
2) User Experience
User Experience (UX) refers to how a consumer interacts with your website. While UX covers various performance aspects of your website, page loading speed is one of the most important to sprinkler repair SEO.
Why? Because statistics show that most consumers will not wait more than 3 seconds for a page to load before leaving a website. Your pages must load within 3 seconds, or you may lose that visitor to a competitor.
Technical SEO also covers page loading speed, so it's a worthwhile investment. It is also a great way to optimize your website's navigation, crawlability, and indexation.
3) Reputation Management
These days, people trust online reviews as much as word-of-mouth referrals, so your business's reviews are a commodity. So, yes, it's essential to have as many reviews as possible on your Yelp, Houzz, Google Business Profile, and Angi pages.
Aside from gaining credibility on trusted 3rd-party platforms, you should showcase these reviews on your company website. Install a reputation management tool like DataPins, which inserts a review slider on your homepage that pulls reviews from Google and Facebook via API.
When people see customer reviews directly on your website or brand search, they feel more confident about hiring you for their landscaping or irrigation needs.
4) On-Page SEO
When your website isn't optimized, it is less likely to be indexed on relevant searches. So, if someone searches for sprinkler repair near me, your site won't come up even if you operate in the searcher's area.
One thing that kills your optimization is broken links. Poor URL structure makes it hard for Google to crawl your site and properly index it for user consumption.
In addition, stock photos, thin content, and a lack of consistent NAP information can harm your on-Page SEO and reduce your leads. Here are some tips to improve on-page SEO:
Fix Broken Links: Broken links produce a 404 error which navigates users to an empty page. Various tools allow you to identify and diagnose broken links quickly. Be sure to replace or remove any broken links.
Include HQ Images: Images help optimize your site because many people use the Google image search tool. However, don't include so many images that it slows down your loading speeds. Avoid stock photos and instead focus on custom images of your company.
NAP Accuracy: NAP stands for Name, Address, and Phone number. Google will be less likely to index your site if it finds inconsistent NAP info on it than other outlets like Yelp, Google Business Profile, or social media. Furthermore, incorrect phone numbers on your website will cost you leads imminently.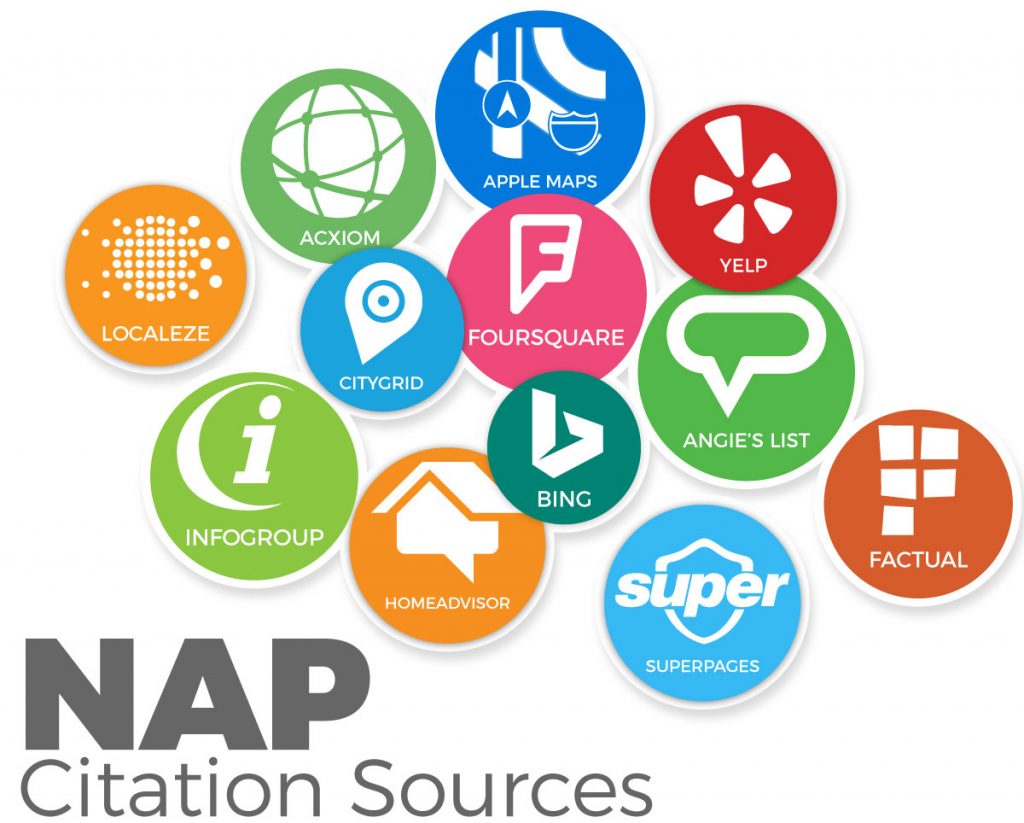 Your website address should match your address on Google Business Profile and other sources unless you have a SAB (Service Area Business)
Bonus Tip: Create Content Assets
Contractors often fall into the trap of mass-producing blog posts on their websites. Producing thin content discourages Google from crawling your website and forces multiple posts to compete for the same keyword within Google's index.
Instead of creating hundreds of 300-word blog posts, focus on creating 2-5 high-quality content assets. These will still be classified as blog posts on your website, but in Google's eyes, they are content assets.
These posts should have a higher word count (1,200-1,500 words) and focus on informational queries, including data-driven statistics. When sharing these posts on social media, you'll find that they receive more engagement and earn more backlinks, which helps them rank higher.
To invest in sprinkler repair SEO services, contact Contractor Webmasters.