Local SEO myths are quite prevalent. SEO is an industry filled with speculation and half-truths. So why do you think 70% of small businesses would not recommend their SEO provider? It's because most of them fail to produce desirable results.
Much of the disconnect between provider and client stems from SEO myths that internet forums have perpetuated since the early 2000s. Since Google hides its algorithm, the industry produces more baseless theories yearly. After all, mindless speculation is better than admitting you're clueless, right?
To avoid shady regional SEO services, make yourself aware of these 12 local SEO myths for 2023.
1) EXIF Image Data Impacts Rankings
Geo-tagging your images does nothing to your Google Maps ranking. Independent research confirms that Google strips the location data upon upload, nullifying any EXIF data attached to the image file. The theory is equivalent to an old wives' tale, but people continue to push the narrative.
Alternative: The Local SEO app, DataPins, inputs schema markup onto "pins," influencing local rankings
2) Map Embeds Boost City Page Rankings
Embedding a map of a city onto the corresponding city page does nothing for the page's ranking. Google doesn't care that you can embed a map that has nothing to do with your company onto a website page. It does matter if you have a legitimate business located in the city, but basic city maps make no difference.
Alternative: Install DataPins, which injects schema markup onto mini-maps from your actual job sites
3) Google Stacks Boost Maps Rankings
A method called Google Stacks floats around YouTube and other forums suggesting that stacking multiple Google properties together boosts your Google Maps ranking. Unfortunately, no concrete evidence exists to support the theory, and though it can't be unilaterally disproven, there is no recent data to support its effectiveness.
Alternative: Strengthen your primary website with backlinks and link to it from your GMB listing
4) CTR Manipulation Impacts Ranking
There was a time when artificially boosting click-through rates on a Google Business Profile would increase its rankings on Google Maps. Google closed the loophole within the past year, and the technique no longer works. Buying fake clicks will waste your money and resources in 2023.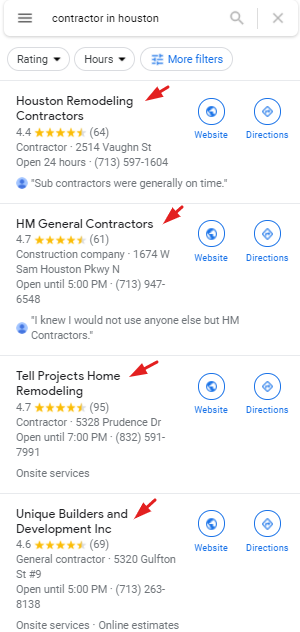 Alternative: Tell people how to find your listing online, so they click through naturally
5) GBP Backlinks Boost Rankings
Building links to your GBP listing won't boost its rankings. Furthermore, you waste resources by sending backlinks to a Google property instead of your own website. Google's local algorithm doesn't care about links to the listing itself but does look at your attached website URL.
Alternative: Build backlinks to your primary website and attach the link to your GMB listing
6) NAP Citations Are Obsolete
When SEO "experts" get bored, they make up narratives like NAP citations that are not working anymore. But, of course, it's a flat-out lie to state such a falsehood, and whoever says it is a flat-out liar. Citations help establish credibility for your business and also provide nofollow links to your website.
Alternative: Ignore self-proclaimed SEO experts and invest in NAP citations
7) Unclaimed Listings Can't Rank on Google Maps
There's a rumor in some circles that unclaimed listings either won't rank at all or can't rank well on Google Maps. Both are myths that can have been disproven. Of course, claiming your listing is still a good idea so you can have greater control over the information, but unclaimed listings can and do rank on Google Maps.

Alternative: None – claim your listing if possible
8) Large GBP Service Areas Expand Rankings
Businesses can set a service area range if they mark their listing as a SAB, which hides the business address publically. Some people mistakenly believe that setting a wide service area allows you to show up in a bunch of cities and towns, but it's not true. Research shows that SABs don't rank well in cities outside of their primary address.
Alternative: Focus on ranking for your primary location
9) Suite Numbers Influence Google Maps Rankings
One of the most absurd local SEO myths is that suite numbers influence rankings on Google Maps. Contractors who share office space sometimes think that their suite number will stand out in GMB, which is false. In addition, falsifying your suite number can get your listing removed.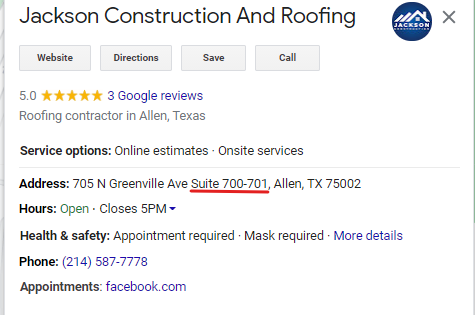 Alternative: None – list your real address regardless of whether or not it has a suite number
10) Call Tracking Numbers Hurt Rankings
Of all the local SEO falsehoods, the call tracking myth is actually one of the most rational. Though it's bred mostly from paranoia, the idea of NAP consistency has merit, making tracking numbers seem risky. Still, all the research shows that tracking numbers do not influence rankings one way or the other, so use them if you'd like.
Alternative: Use tracking numbers whenever you please
11) Google is Conspiring to Suppress My Rankings
Get out your tin-foil hats for this myth that gets pushed by PPC scam artists and people who suck at digital marketing. There's a notion that not buying Local Service Ads or Google Ads prompts Google to suppress your rankings in favor of businesses that pay for advertising. This is false.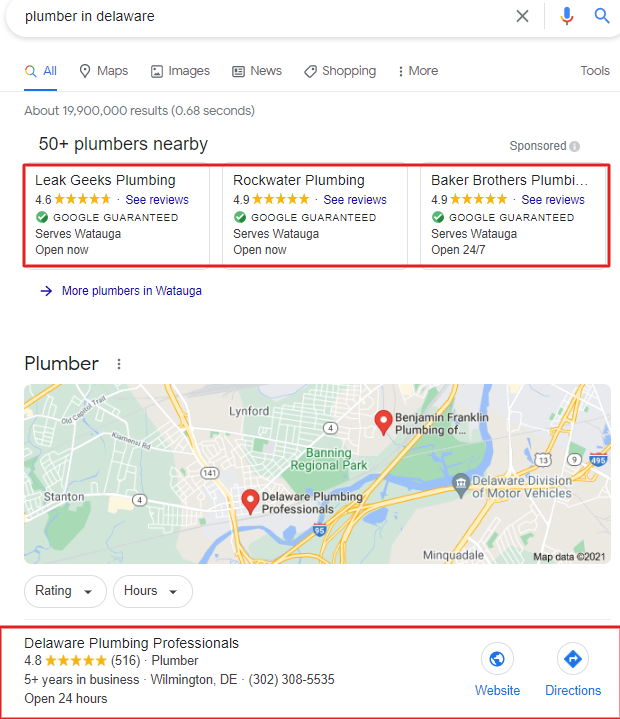 Alternative: Properly implement local SEO strategies
12) Perfect 5-Star Ratings Impact SEO
Most businesses strive to get as many positive reviews as possible they should. However, a myth exists about perfect 5-star Google ratings automatically ranking above listings under the 5-star mark. This is, of course, false, as most businesses won't have a perfect 5-star rating. Research shows that customers are more likely to trust a rating slightly under 5.
Alternative: Get as many reviews as possible without worrying about perfection
Key Takeaways From Disproved SEO Myths
Reading SEO articles online can give business owners a headache. How can contractors know who to trust when everyone is guessing about ranking factors? The reality is that competent SEO professionals make data-driven decisions based on continuous testing.
That said, Google changes its algorithm daily, so you can never know what works. However, we do know what doesn't work. As a result:
Consistency
Follow the best practices consistently and watch your ranking improve over time. Abide by Google's guidelines and steer clear of any violations. Ignore get-rich-quick scammers and invest in reputable SEO companies with proven track records of results. Ask for references and case studies from any SEO company you deal with.
Quality
Every Google algorithm update aims to improve user experience and provide users with the highest-quality content, whether it's a website, a Google Business Profile, or any other kind of content. With this in mind, contractors should focus on creating the most quality for their target consumers.
Update your GMB listing with unique photos and FAQs, and make sure your website helps users meet their needs. Avoid watching nonsensical YouTube videos perpetuating local SEO myths and start doing the work required to dominate on Google.