As a tree trimmer, you likely know how difficult it can be to attract customers and grow your business. There are so many ways to digitally market your business these days, but what do you do to make your business stand out from the rest of the pack?
There is Google My Business to help your cause. This is a powerful tool that can help your business become more relevant on the biggest search engine in the world. All you have to do is to register your business on Google My Business. Make sure that you include every ounce of relevant information about your business because this is how Google recognizes your viability and dependability as a business.
But not every company knows how to really make the most of that Google My Business service. There are so many companies that err when it comes to properly setting up the page and ensuring that it does all that it can when it comes to making your business more searchable through Google. Now that 60% of Americans use tablets and smartphones to search for local services and products, it is more important than ever to make your business visible.
What mistakes do businesses make with Google My Business?
Want to hear something insane? Approximately 80% of all searches take place on Google. This means a whole massive amount of people are available to potentially see your business. Even if you see a tiny fraction of those eyeballs, that still translates to a massive amount of people. That 80% equates to 3.5 billion searches per day. Let that sink in.
The kicker to that is that the vast majority of people don't make it past the very first page of Google's search results. The number of click-throughs from page one to page two is staggering for Google, meaning your business has to get onto the front page of relevant searches, or you are likely not being seen.
This is why Google Business is so important. While there are certainly other ways to get your business to show up on the first page of each Google search for that keyword in your location, Google My Business makes for an incredibly valuable tool that is easy to use and helps you do a number of things like:
Interact with both current and potential customers as well as manage your reputation online
Index, control, and display any pertinent information about your business
Gather insightful information regarding how your customers make it to your website
Curating customer videos, photos, and other content that is user-generated
Google My Business also has a profound impact on the way that local searches are performed and the SEO rankings for those local searches. What's even more surprising is that a Google study showed that 50% of consumers that did a local search on their phones wound up visiting a store that same day. If that doesn't show you the profound impact that Google My Business can bring to the table, I'm not sure what will.
How to properly use Google My Business
The first and most important step is to register your information through Google My Business. This includes things like the business name, the address, any pertinent phone numbers, and your website. After that, you will be required to verify your account. This is done by submitting a code that will be mailed to your business address via postcard.
Once your information is added, you can access the dashboard of your listing so that you may begin personalizing it. This is where many companies make a mistake. They get to claim their Google My Business account, add only the bare minimum when it comes to details, and then they call it a day.
To really make the most of it, you need to optimize your listing. Leveraging your Google My Business account can not only lead to additional tree trimmer leads but begin converting those leads into sales that can affect your bottom line in drastic ways.
Here are a couple of steps that you should be taking to optimize your Google My Business listing and make sure that you aren't leaving any money on the table.
Make sure that all of your information is comprehensive, accurate, and up to date
We won't get too much more into this because we touched on it before, but it cannot be overstated just how important this aspect is. Google will only prompt you for the basics; don't stop there. Make sure that your category is selected and that you add relevant photos as well.
Do not skimp on the information because it will only hurt you in the long run.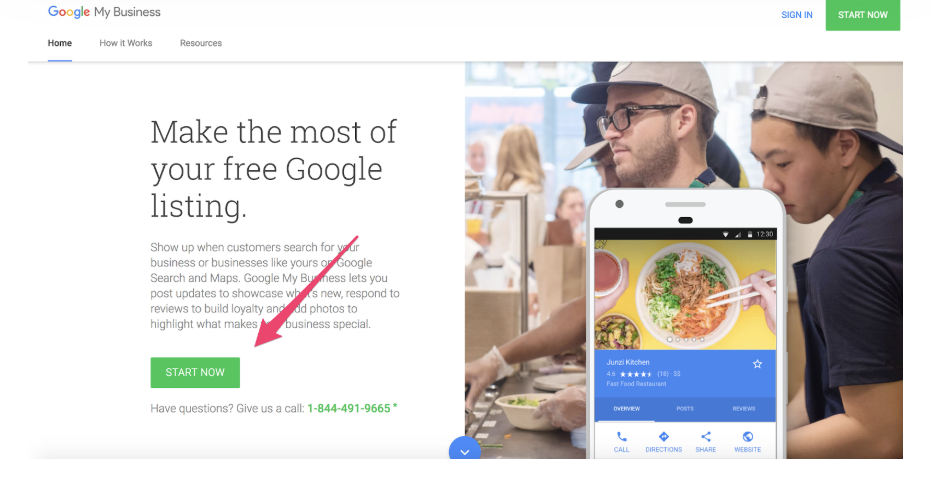 Reviews are essential
This is not only important for your Google My Business account but for your lifeblood as a viable search option. Good reviews will help you generate sales because they establish the credibility of your business, and they help to establish brand trust with your audience.
These are two of the most valuable goals of any business out there and being able to achieve these are the difference between a successful business and one that fails. Consumers will generally look into reviews about a given company before they opt to use them. They trust these reviews like they would trust recommendations from a family member or friend. Just think about that.
Utilize Google My Business Messages
Being able to interact directly and instantly with your customers can push your business over the top. But just how are you going to talk to them? Despite having your information on your business page, most people don't want to call you; they would prefer a text.
That is why having a mobile messaging system in place is so valuable. Giving customers an outlet to contact you without actually having to talk to you is highly valuable and makes your business more trustworthy. These are both essential traits to making your business an authority in the industry.
Get Started With Contractor SEO