Roofing companies have always benefited from strong marketing campaigns but in today's digital landscape, service promotion looks far different than it did back 20 years ago. Tech savvy companies like Amazon, Apple, and others have taken full advantage of everything the internet has to offer to businesses and brands in 2019. Roofers have been less aggressive in pursuing the modern tactics that help grow businesses both locally and nationally. Many contractors don't like to compare themselves to national conglomerates and for good reason. Attempting to become Amazon.com is not realistic emulation for a local roofer. With that being said, roofing companies can still utilize many of the same concepts and apply it to their own marketing strategy. You might be surprised by how impactful the results can be. The number one digital opportunity for local roofing contractors is Search Engine Optimization (SEO). It can help generate leads, efficiently, quickly, and sustainably.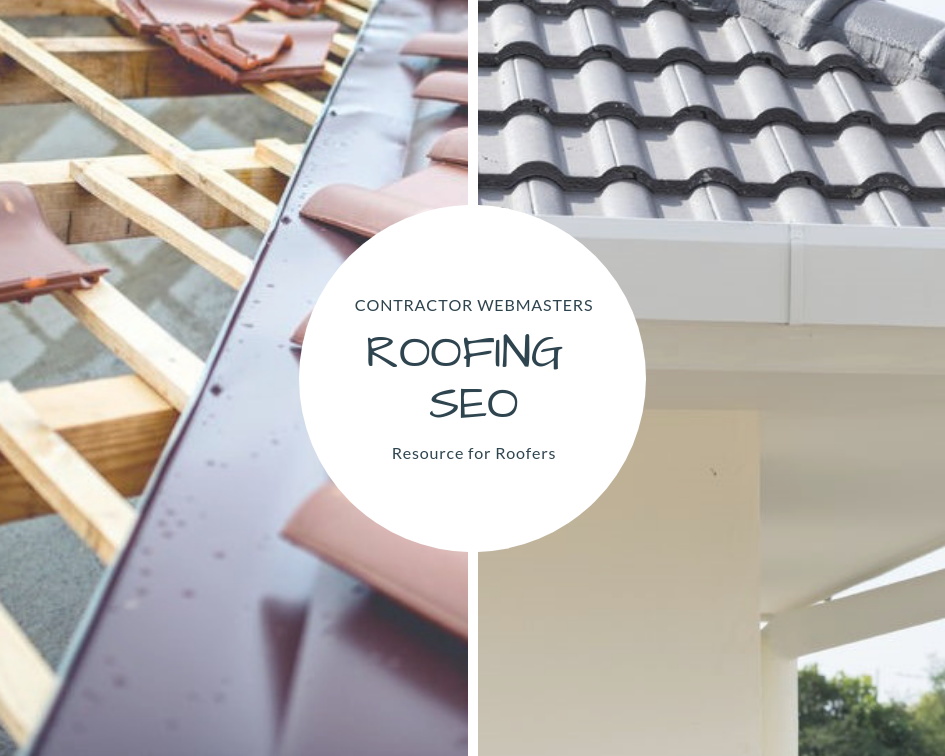 What is Roofing SEO?
Roofing SEO is a series of digital tasks aimed to improve a roofing company's ranking and overall visibility on Google search results.
How Roofing Companies Benefit from SEO
If you run a roofing business in Denver, CO your number one opportunity for lead generation is Google search. When local residents search terms like "roofer in denver" on Google, they overwhelmingly choose one of the top ranking results. On a Google search engine results page (SERP) there are multiple variations of results. There's Google Maps listings (The Local 3 Pack) and traditional organic results. There's also other types depending on the query. Some examples of additional types include featured snippets and knowledge graphs. The more represented your company is on each of these variations, the better chance it has to receive clicks to its website or profile and to subsequently receive phone calls inquiring about your roofing services.
A click on your website, or in some cases; your Google My Business listing, does not automatically equate to a sales conversion. For this reason, SEO is a process that can only be maximized if the website and, or listing has a favorable conversion rate. Optimizing your web entities for conversion is an extension of SEO as a general principle. Examples of conversion rate optimization (CRO) include displaying an urgent call to action (CTA) as well as facilitating a convenient user experience. For roofers who frequently use PPC, they understand the importance of landing page. Someone who clicks and ad won't necessarily choose the service without a strong landing page. This same idea is true when drawing in traffic organically. The process is not over until a sale is converted.
Prior to the internet's emergence, most roofers got their leads through the Yellow Pages, word of mouth, and occasionally some door to door flyers. Fast forward to 2019, and the vast majority of leads come online. When would-be consumers come home to flyers, a typical reaction today is shredding them into pieces and dumping them in the trash. The Yellow Pages? Those are burning up in a household fire pit. Word of mouth? Well that has expanded online as well. People still care about reputation, but their neighbor is no longer the go-to source. That's because platforms like Google, Facebook and Yelp provide verified reviews of businesses within a local community. If 20 verified Google users endorse your roofing services, you better believe it will have a direct influence over the amount of interest your company generates online. Word of mouth now travels at the speed of the nearest internet connection. And don't think Google doesn't notice. Maps rankings in particular are heavily influenced by the overall reputation of a business. In short, reputation management is a factor in SEO.
Phase I: SEO Strategy
Every great SEO campaign starts with a well researched and well developed plan. Conversely, porous optimization campaigns are done on-the-go. Before a roofing company website can rank it must have a target keyword (or many of them) to rank for. These keywords are targeted based on their relative search volume and opportunity. But keywords are not the only aspect of SEO preparation. As a roofing company, you must clearly define what your services are so that the appropriate research can be done to align them with logical keywords. Service types and keywords will also instruct the basis of your site's URL structure and hierarchy, both of which are incredibly influential in search ranking, primarily because of how Google bots crawl a webpage.
Several tools are available to assist in keyword research .Some of the most notable ones are MOZ, SEMRush and UberSuggest. MOZ and SEMRush are actually highly intuitive tools that expand beyond simple keyword research UberSuggest is strictly a keyword tool, but is also free of charge to use, which is not the case with the others. If you run a roofing company in Baton Rouge, NO, the types of keywords you'll want to target are "roofer baton rouge" "baton rouge roofer" and variations of that nature. The good news is that these keyword tools often suggest similar keywords and rank them based on volume and opportunity. Identifying the right terms is not especially difficult if you understand what makes a keyword valuable in your industry.
Industry Keywords
Keyword research on a term like "roof repair" is going to yield national search volume, competition, etc. The quandary many roofing contractors face is that their services are not on a national scale. They service a defined local area and the national competition therefore is not indicative of what we'll call "real competition." So when studying general industry keywords, understand that competition level on a national scale will not mirror your own service area. The main thing to analyze for national keywords is search volume. One can assume that if a service is in high demand across the nation, it is going to be similarly popular in your area. That is not a 100% certainty because of seasonal and climate disparities which we'll touch on later.  
Local Keywords
The true value of keyword research is identifying local keywords with high opportunity. For local roofers, opportunity has several prerequisites. For starters, a keyword worth pursuing for roofing companies is transactional. What this means is that the intent of the keyword is for the searcher to find a service they are ready to pay for. In contrast, keywords that are informational, are far less valuable to a roofing company. For example, a query for "how to fix a roof" is going to yield high volume. But it is not going to be searched by people ready to pay for your services. They want information about how to perform their services on their own. With this knowledge, you can eliminate traffic from users who will not lead to sales conversions and focus on those who might.
Long Tail Keywords
Many times keywords that rank fastest are those that are long tail. A long tail keyword is typically either a combination of two or more keywords or an extended version of a single keyword with qualifiers added. Take for example the keyword "roof replacement." If a qualifier is added, like in dallas, the long tail keyword would be "roof replacement in dallas". Sometimes keywords like these are popular enough to register a search volume. If so, you know immediately that your local service area is typing that keyword in on a regular basis. But if no volume registers, that doesn't mean nobody searches for similar or even exact queries. The goal for long tail keyword research is to narrow a focus while maintaining a distinct relevance.
URL Hierarchy and Structure
Part of an SEO strategy involves URL structuring. Google and its users prefer a logical and hierarchical URL structure that drills down from top level categories to lower level services. For example, a roofer who does both residential and commercial jobs  might have a top level section for each category. Both would then drill down to their own individual service pages. You might have a residential roof repair page as well as a commercial roof repair page. Google crawlers will never mistake the roof repair pages for one another since they are solid underneath parent categories. The same goes for users browsing the site. They will be well aware they are in either the residential or commercial section of the website which of course manifests through search as well.
Videos & Images
Google's most recent algorithm update prefers websites that are unique and original. Part of uniqueness and originality is visual content. In 2019, visual content is most commonly in the form of image and video. Photos have been part of SEO for a long time, but it is relatively recently that videos became a considerable factor. YouTube is affiliated with Google as you'll notice when performing a video search on Google. As you can see there are multiple YouTube results. Producing videos of your roofing contractors on the job can be valuable from an internet marketing standpoint. These videos can be uploaded to YouTube and then embedded directly onto your website. This creates a 3 pronged affect where you get credit on Google, YouTube and your own website. Both images and videos should be unique to your company for optimal SEO.
Phase II: SEO Application
Planning SEO sets the foundation but the real progress is made in its application. Because SEO is such a wide-ranging methodology, applying SEO should be broken down into several categories and even subcategories as a way of organizing tasks. At the end of the day, all of these tasks must be completed, so there's no sense in attempting to do them all at once. They will end up not getting done right, or not getting done at all. Compartmentalizing certain facets of SEO is as important as research and development. You cannot as a roofing company expect to become an expert in search optimization overnight. But you can intelligently implement a process. By taking it step by step, if you will, the end result will be much cleaner than a rushed job.
Applying SEO with a pre-developed strategy is far easier than it otherwise would be. Because of the complications that can arise when executing such a vast range of methods, tasks, and principles, a guideline of sorts can be like a road map that keeps the optimizer on task and on schedule. In this roofing SEO guide for contractor, our goal is to create that roadmap and empower you to follow it to a year's worth of roofing success online. There are no shortcuts when it comes to SEO. Every single detail is not only important but it impacts the other factors that are reliant upon it. The whole is greater than the sum of its parts when it comes to SEO marketing for roofing contractors. When done right, it can pay major dividends for years to come.
Accolades & Badges
Did you once win local roofer of the year in a nearby news publication? If so, that honor should be prominently displayed somewhere on your homepage. Why you ask? Because accolades build trust in the consumer and therefore increase conversion rate. We know that prospective customers compare roofers based on reviews, and that same confidence they get from reviews, they can get from verified badges of honor. Roofers can get awards and certifications from all different kinds of sources. Some can even display their features from newspaper publications, magazines, etc. The more you can establish credibility based on external sources, the better you'll be.
Analytics & Tracking
To measure the performance of a website it must be tracked via Google Analytics. With Analytics tracking, roofers can measure the traffic coming to their website as well as the various sources and channels through which that traffic originates. Installing Google Analytics is not difficult and is free to use. The data produced form it is extremely valuable because it is coming from the most authoritative source; Google itself. Think about the goal of your website which is to generate leads through Google. There is no better way to understand how to improve rankings on Google than by analyzing the data produced by Google's very own tracking device.
Design
A website is the foundation of every roofer's internet presence. Back when SEO was first popularized in the mid 2000's, a website was really the only way of finding a roofing company oinline. Today in 2019 that is no longer the case. Now there's Google My Business, Facebook, and a multitude of other business directories and social media networks, along with other web properties throughout the net. Despite these collective emergences, websites are still the central hub that connects all of them in a cohesive manner. Strong websites are designed with custom codebase and aesthetically pleasing visual display. They are also extremely mobile-friendly and display properly on every type of device. Template websites simply won't be good enough in SEO.
Call To Action
What makes a website visitor call your office? A call to action. Once they like what they see on your website, the next step is to call your office. Let's be honest, roofing customers don't want t o read a novel about what your roofing company can do for them. What they want is a clear and urgent reason to contact you. The best calls to action are prominently displayed on a website's homepage along with any other page that is frequently visited. Clickable phone numbers are a particularly effective CTA because of the percentage of visitors that access websites via mobile device. By simply clicking on the phone number, their smartphone will connect directly to your office line. The only thing left to do as a roofing contractor is to close the deal, which you are used to.
Company Information
Because a roofing website is the central hub we described it as, it is critical that contact information is listed on the footer of the website, if not in other areas as well. The info must be accurate, consistent, and visible. Matching this contact information with other business directories like Google My Business is one of the most important considerations in SEO. Since all other web properties link back to your website, the information regarding your contact must be uniform. You'll learn more about the importance of listing uniformity when we discuss NAP citations later in this guide. Suffice to say that during the design process, space must be reserved for this information.

Customer Feedback & Testimonials
Badges build trust but nothing builds more trust than customer feedback and reviews. Consumers can find your reviews on 3rd party platforms like Google, Facebook, and Yelp, but a strong website will also showcase these testimonials directly on the homepage. You can even invest in a widget from Contractor Webmasters called Righteous Reviews. This widget populates reviews from around the web (Google, Facebook, etc.) and publishes them directly on your website. It also has built in technology that sends a text reminder to serviced clients along with direct links to your reviews page. The convenience this plugin presents can increase the frequency of feedback which as you may know, helps establish authority in your local market.
Multimedia
We cannot overstress the importance of videos on websites but multimedia extends even beyond videos. Other forms of multimedia include audio podcasts and interviews as well as interactive web elements. If you've never thought about starting a podcast, you should do so now. With so many distributors available online, a weekly or monthly podcast can really spread your roofing company's brand around the web. There's Apple, BluBrry, Spotify, and Stitcher to name a few. What will you talk about on a podcast? Your work. Talk about the last job you did. Talk about the different types of roofing materials, the pros and cons of each. You could easily do a monthly episode on roofing. Make sure you specify a topic for each month and name the episode.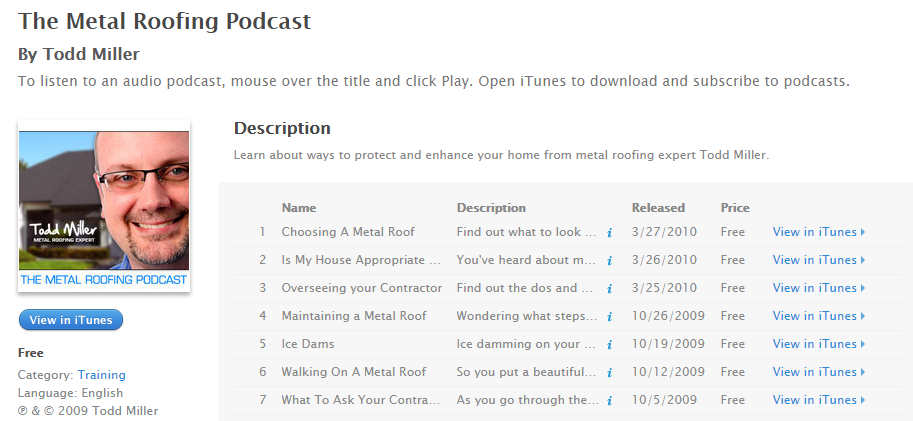 Mobile Design
Most users who access your roofing company website will do so on mobile devices. In fact, the number could be up over 50% depending on which statistic you observe. When you think about the amount of access consumers have to their smartphone and the WiFi internet connections that support them, it's no surprise that that number continues to increase. With that in mind, roofers must ensure their mobile website is fully optimized. It must appeal directly to the mobile user (the majority of users) and be easy to navigate on a smartphone. Speed is also a major factor for mobile websites. If a site takes more than 3 seconds to load, you can expect the mobile user to exit immediately, thus contributing to an increased bounce rate and decreased ranking.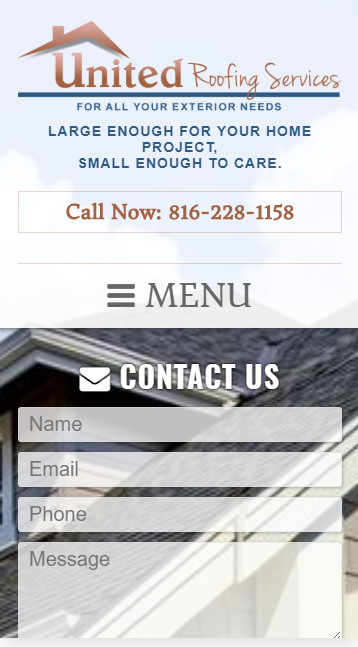 Website Customization
Custom design is important, but so is the customization of website elements. This goes beyond the design itself and extends to images, videos, badges of honor, etc. We spoke briefly about why unique images are good for SEO. Let us make it even more clear. Have you ever seen roofing websites that use stock photos? If so, you've likely seen the worst of roofing websites. These stock photos are mass produced and published on an inordinate number of websites throughout the net. They evoke a sense of cheapness and in some cases downright comedy. Google can tell how users perceive these subpar images by their collective reactions to them in the form of user behavior. Custom images, videos and badges engage users longer for SEO.

SSL Security
Google Chrome warns any website visitor if the site they are currently browsing is not secure. These warnings strongly discourage the user from staying on the site and generally create a negative perception of not only your site but your company and brand. How do you prevent such an occurrence? With SSL security. SSL is a protocol that ensures your site is secure and gives visitors the comfort they covet when browsing. Sites with an address starting with https:// have this protocol installed while addresses starting with only http:// do not. Although it is not confirmed to be a direct SEO factor, users leaving your site can only hurt search ranking.

Local SEO
Because the roofing industry is so location-specific, SEO application must be tailored to a defined service area, i.e. geographic location. As a company in business, you understand which zip codes you can reasonably service. These are the ones you should target online. Keep in mind that the city in which your address is located is the one that Google will observe your business as most closely associated with. It is this city that Google will give you the most credit, particularly on Google Maps results like The Local 3 Pack. There are ways to also rank for other nearby cities which we will discuss as this guide progresses. Focus first and foremost on dominating the general area in which you service as a roofing company in 2019. You can expand thereafter.
What about roofers who have offices in multiple cities? Ah yes, the multi-location roofing company. There are certainly contractors successful enough to own and operate a 2nd and possibly even a 3rd location. In cases like this, local SEO becomes a little bit more extensive, but the general concept remains the same. The difference is that each location will have its own Google My Business account and Maps listing. These individual properties will then be linked to an internal page on your website. For example roofingwebsite.com/locations/houston would be the URL for your Houston location while roofingwebsite.com/locations/galveston would be the URL for your Galveston address. They each have their own set of NAP citations and so forth.
NAP Citations
Although the Yellow Pages are dead in practice, their concept still exists, albeit in digital format. In fact, there is an online directly called the Yellow Pages. But there are so many more of them as well. The most well known ones go far beyond the label of a citation. Google My Business, Facebook, and Yelp for example are all platforms on which to cite your company's name, address, and phone number. But there are also smaller niche directories throughout the web like HomeAdvisor and Angie's List. If you find that your business has citations that you never manually entered, it is because the information was pulled from a data miner like Acxiom who collects business info from public records. If an inaccuracy exist, the data miners are a good place to go first and correct them. This way, they will be distributed correctly from here forward.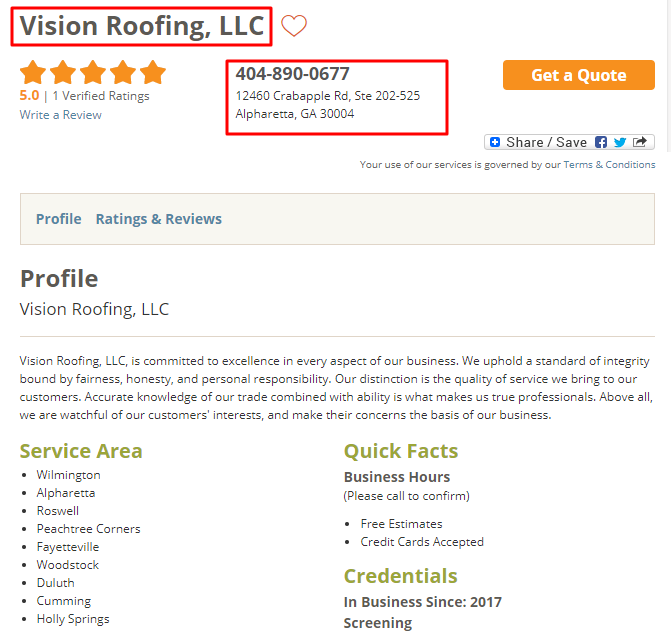 NAP Consistency
The presence of citations is important in of itself, but the cohesiveness of all of them combined is what really influences local SEO. Claiming citations across the web can be a massive project. That's why tools like Whitespark, MOZ Local and Yext exist. Any inaccuracy can be a hindrance to your roofing company's local SEO. Not only does it confuse Google about your contact information, but in worst case scenarios, it can create an opportunity cost through lost leads. A phone number off by one digit for instance can lead to would-be phone calls not getting through to your office line. To think about it from a logical standpoint, what is more trustworthy? A roofer who has consistent NAP information or one that has multiple variations that confuse consumers?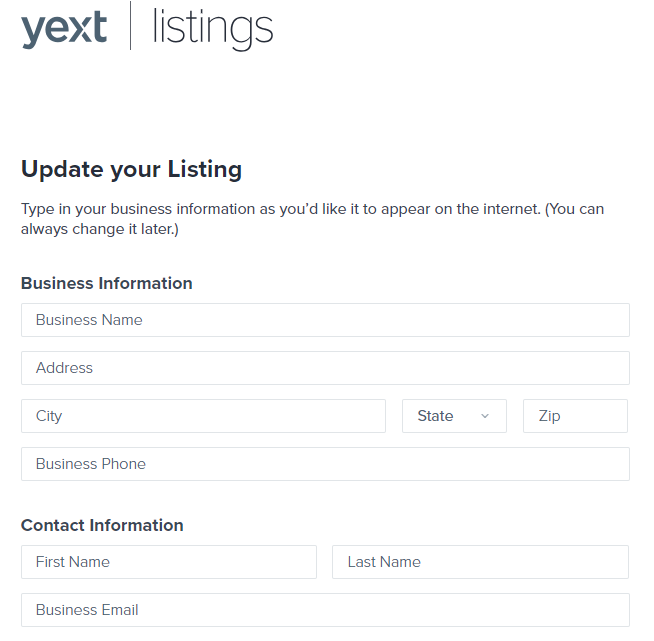 Google My Business Optimization
Google My Business is the most important local business directory on the internet. Because it is a Google property, the information submitted on My Business is of the utmost importance. When users perform a branded search of your roofing company, part of the SERP will likely feature a preview of your Google My Business listing. If properly optimized, this will help build trust and authority in your web presence. Google My Business can be optimized beyond accurate and consistent NAP information. Roofers can add original company photos, answer frequently asked questions, and even create and publish Google posts. My Business is also connected with Google Maps making it a critical aspect of your local SEO campaign as you pursue clicks.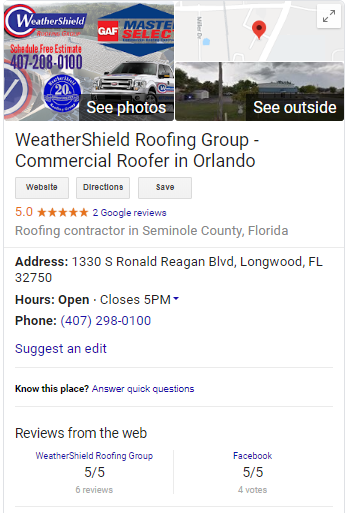 Location Pages
Roofing companies often have a single business address within a city but still wish to serve surrounding areas that are within reasonable driving distance. Since Google attempts to match local users with local roofers, consumers closest to your address will be the ones most likely to find you on search, particularly in the Local 3 Pack. That being said, there are ways to expand your reach on search engines. One of those ways is location page optimization. You can create city pages that are unique and well written and appeal to users in that specific area. One way to specialize a location page is by displaying reviews from customers of yours who are in the corresponding area.
On Page SEO
For roofers with a general understanding of SEO, they most commonly associate it with on-page optimization tasks. From the editing of title tags, header tags, and meta descriptions, to the production of seo-friendly content, on-page tasks are widely recognized, even by novice SEO's. On-page optimization is also closely associated with keyword research, as the keywords identified during the process are those that are then inserted within the tags and content on a given page. As SEO has progressed in terms of Google's algorithm, the necessity for diverse (semantic) keywords has become more prevalent. Still, on-page factors remain vital to search ranking. For roofing companies without many connections, on-page SEO becomes the easiest way to increase search traffic.
If there's a criticism of on-page SEO it is that it takes time to implement. Changing a title or meta tag won't pay immediate dividends for roofers. Depending on the age of the domain and its current ranking, the period of waiting can be anywhere from a few days to 6 months. For this reason many roofing contractors pursue a short-term solution in the form of PPC advertising. PPC ads yield immediate clicks. The problem is that each click drains your budget and traffic ends up costing a considerable amount of money to sustain. Once established, SEO can begin to provide more traffic for no cost per click. The ROI resulting from this achievement is disproportionately greater than any other form of online marketing as of 2019. SEO works well.
Alt Text
On-page SEO often delves into detailed minutiae and one prime example of this is image alt text. Most people think that something so small cannot possibly make a difference, but it does. Google scans images and since they cannot actually read the context of the image from a visual standpoint, they rely on its alt text to define it. Optimizing images for web use involves renaming the file to lower case letters, uploading the file onto your web server, and tagging it with appropriate alt text. Let's say your roofing company logo is the file. It should be called company-name-logo.jpg and then tagged with the alt text "Company Logo." The same process would be used for all of your images, whether they are of equipment, jobs, or anything related.

Header Tags
There's multiple kinds of headers in HTML. H1s are the most important heading from an SEO standpoint. Google pays close attention to H1s when defining a page's relevance. H2s can also have some impact on how Google conceptualizes a topic. H3s and higher are more for formatting purposes but because they help the user read your material in a more organized fashion, they can keep readers engaged longer and improve behavioral metrics that Google evaluates when ranking a page. Therefore, headers of any kind can have SEO influence, even if it is indirect in some cases. Make sure plenty of content exists beneath each header. Google does not want to see a bunch of headers stacked on top of each other, and neither do readers.
Keyword Placement
Keywords are a major part of SEO and placing them in the correct areas can determine where you rank on Google SERPs. The left hand side of every on-page element (title, header, meta, image alt, etc.) should all have one instance of your primary keyword. Google crawlers read elements from left to right, making the first part the most important. Body content should also have at least one instance of a primary keyword. Google's algorithm has evolved to weed out keyword stuffing so using the keyword more than 25 times is not recommended. Instead, primary keywords should be supplemented with a collection of LSI keywords to add semantic relevance to the on page content. Remember to place keywords naturally within page elements so it does not compromise readability.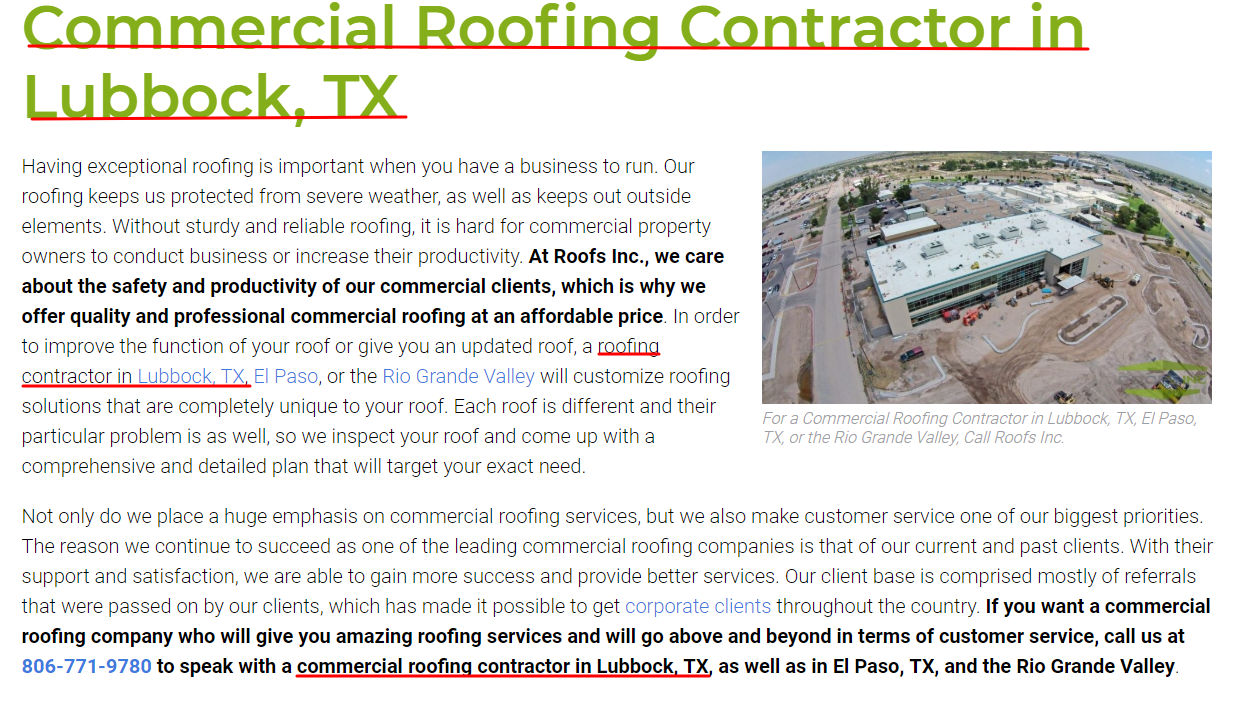 Meta Descriptions
Aside from the title tag, SERP results also display what is known as a meta description. It is the text that appears beneath the title tag or as you know it; the blue link on the SERP. Descriptions should also contain one primary keyword while explaining what the page is about. For roofing companies the meta description can also contain a call to action, such as a phone number. What you'll learn is that consumers with roofing issues are generally looking for a way to contact your service company so that they can explain their issue and find out whether or not you can fix it. With this in mind, don't mislead the user through an inaccurate description. If they end up clicking through to an irrelevant page, they will quickly exit and increase your site's bounce rate.

Permalinks
If you've ever visited a webpage that is not a homepage, you've likely noticed an extension at the end of the web address. Take for example: roofingcompany.com/roofing-services. The portion of the URL that says roofing-services is known as a permalink or URL slug. These permalinks are very important to SEO. The slug should contain your primary keyword and nothing else. That means no stop words like in, and, or anything similar. The shorter the permalink, the easier it is for Google to crawl the URL and the more likely they are to categorize it appropriately. Make sure the permalink is highly relevant to the on-page content as well.
Semantic Keywords (LSI)
We told you that Google's algorithm has evolved to discredit pages that stuff keywords within content. In 2019, Google prefers to see a few instances of primary keywords supplemented by semantically related terms which are known in the SEO industry as LSI keywords. You can find which LSI keywords are associated with your primary term or topic by visiting LSIGraph.com and performing a basic search. The related keywords are sometimes synonyms and other times terms closely associated from a topical relevance standpoint. Either way, Google and its users enjoy content that is more robust and provides a superior user experience. A page about roofing repairs for example, should also mention leak detection, mold removal, etc. since they are relevant to one another.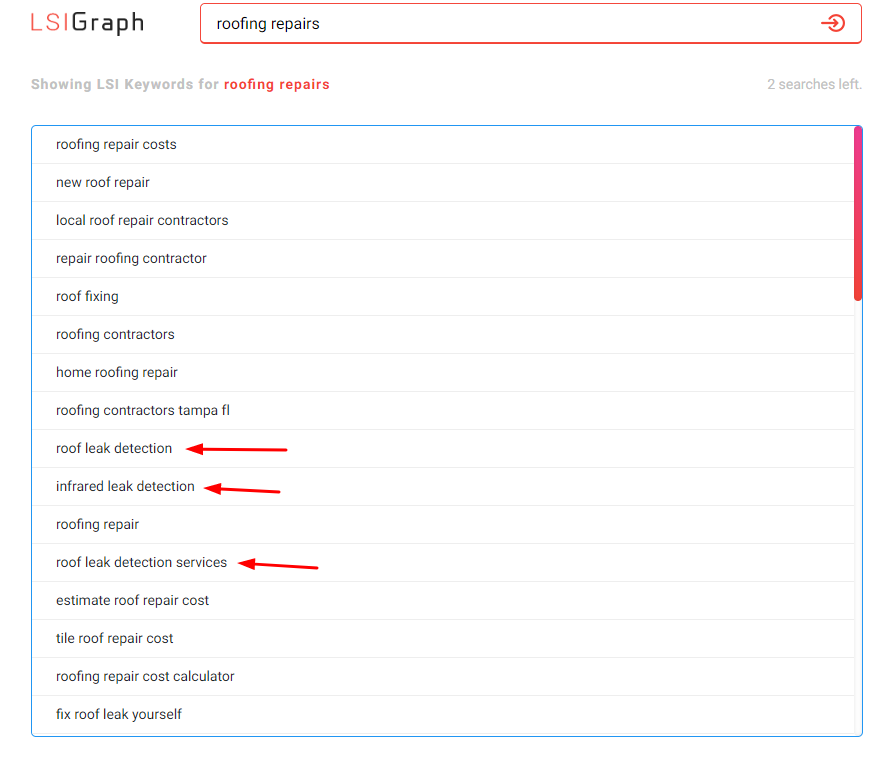 Title Tags
A title tag or SEO title is the blue link you find on a Google search result. It is also the text that appears in the tab on your internet browser. Titles are tagged within the HTML to help Google define the page. Using the Yoast plugin on WordPress, roofers can add title tags without knowing HTML. A title should have a keyword within it but also have a sales pitch of sorts. The goal is to not only help Google define the page, but to give users a reason to click on it when they see it. An example of a roofing company SEO title would be Roofing in Detroit, MI | Request a Free Estimate Today!. You can use MOZ's title tag preview tool to make sure your title will appear correctly once indexed by Google. Most titles should be kept under 60 characters.

Roofing SEO Services from Contractor Webmasters
For a Contractor SEO company that can boost your roofing company to the top of search engines, choose Contractor Webmasters. We have a staff of 20 webmasters who are skilled in website design, SEO, and link building. We have hundreds of roofing clients throughout the nation and hope to add you to that group in the near future. Whether you are a roofer with years or decades of experience, or a company just getting your feet wet in the industry, we can help establish your web presence and create a sustainable lead generator that will serve your business well not only for years but for decades. The best part is that our services are highly affordable. No single person can perform all SEO tasks on their own, which is why you need a team. Call Contractor Webmasters today at 800-775-1250 and ask about Roofing SEO!