You probably wonder about the benefits of ongoing website support.
You've worked hard (or hired someone to work hard) on your company's website. It's up, live, and optimized for SEO and to pull in leads. It's time to kick up your feet, relax and watch the new customers roll in, right? Not necessarily. 
While solid web design is an integral part of SEO, it's only the beginning. So today, we will be talking about the merits of ongoing website support and why it is generally a good investment.
What is Ongoing Website Support?
Ongoing website support is the consistent monitoring and security of your website after its design and launch. Ongoing support contrasts initial support because the benefits of the designer extend post-launch, which prevents problems like hacks, UX problems, and other issues from damaging your website.
Understanding Ongoing Website Support
Ongoing web support essentially puts a whole team or a single design expert on retainer. They focus on two main categories of duty.
Website Function: The priority for a website support agent is to maintain the functionality of your website. Much like an HVAC or plumbing system, there is a lot that can go wrong with your website when it is live on the internet. Opting for extended website support will ensure that your site is running optimally at all times and that all pages work and load quickly.
Website Enhancements: As time goes on, it's best to update your site as coding changes can affect how it runs. This also gives you, the owner, the opportunity to make changes to the site as you see fit. Performance and security improvement will also be duties your website support provider will handle.
1) WordPress Optimization
WordPress is one of the most extensive website publishing platforms in existence today. An estimated 64 million WordPress sites were in operation last year, so you probably have a WordPress site if you have had your website built by a professional or made it yourself.
WordPress is great because it makes developing a website relatively easy. The problem is that plugins sometimes cause unforeseen issues. WordPress also updates its platform regularly, and sometimes the plugins don't jive with core updates very well.
One huge advantage to having professional web support is updating plugins: you don't have to spend hours of your own time reconciling core updates with your installed plugins.
While fixing these kinds of update issues is relatively simple, it can be very time-consuming, so some contractors opt to hire a professional to take care of such issues.
2) Hacker Protection
Cyber-security is a considerable advantage to site support. A good support provider will keep your website's security up to date so that it will stand up against the latest hacking threats.
In addition, a great support provider will be able to negate hacks altogether. Website hacks are prevalent. A hacker attacks a website every 39 seconds, according to estimates.
A hack can cause several severe problems for you and the reputation of your business. For instance, a typical hack entails using your bandwidth to send a hacker's email out to your email contact list.
These emails usually contain harmful or spammy links under the guise of your company's email address. This can seriously harm your reputation and marketing efforts, as most recipients will immediately remove themselves from your mailing list.
Another typical hack involves taking control of your website to a certain degree so that the hacker can embed their links in it. This may also damage the user experience of your website, cause people to stop visiting it, and even make your website lose its ranking on Google and other search engines.
3) Website Backups
Website support will also ensure that your website is backed up regularly. So what is a website backup, you ask? It is a task that secures the current version of your website to prevent data loss in case of a hack or other problem.
As updates are made to your site, the changes have to be backed up if something (server issues, hacks, etc.) happens to it. Otherwise, any new work done on your site may be lost forever.
Unless the changes have been backed up, there's simply no way to retrieve lost data if your site has been compromised.
4) Site Improvements
Someday you may want to change up the branding of your company. For example, you may want to add a new service or give your customers the ability to chat with a live agent through your site at any hour of the day.
Long-term website support will help you improve your website to reflect these desires and changes. It can be very frustrating to have an excellent idea for your website but not implement them promptly.
Things like content additions, graphic design improvements, and new website features are all things that any good website support provider will be able to take care of for you.
Of course, the bottom line of all the advantages that we have mentioned in today's post is that you will not have to spend your valuable time on relatively menial tasks, freeing you to take care of more important business matters.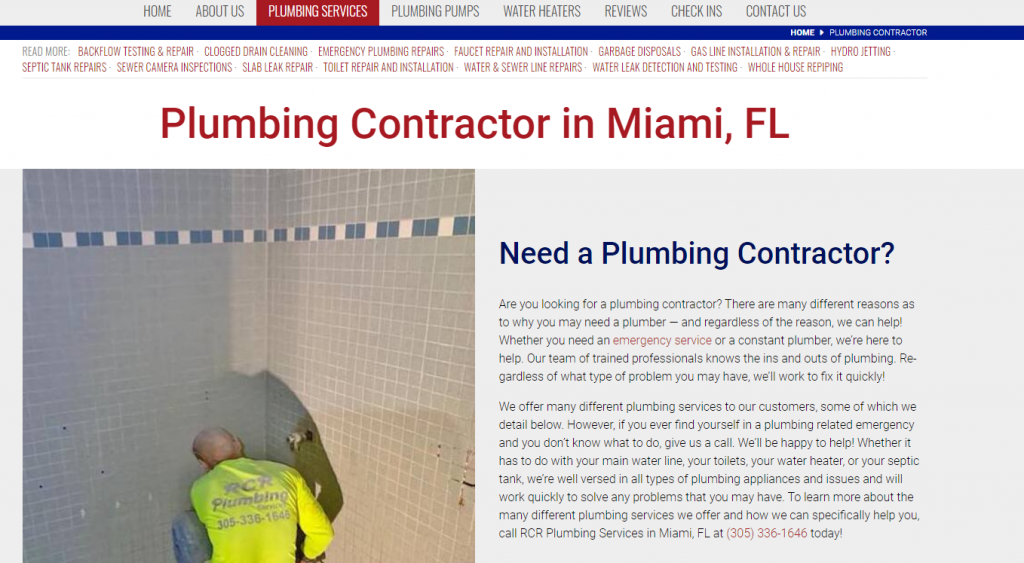 5) User Experience
Don't forget that the user experience with your website is already an essential ranking factor. So if anything goes wrong with your website, it should be taken care of immediately, so your ranking doesn't fall.
After all, experts estimate that it takes anywhere from 6 to 12 months to boost rankings back up. So a slight slip can cost you months of work if you're going it on your own.
Even a minor UX problem can cause increases in bounce rates which may lower your ranking. Unfortunately, by the time you notice a change in your traffic and take the time to diagnose the culprit, you've already suffered.
Having a professional monitor your website and implement systems that instantly identify UX problems prevents any drop-offs and the negative impacts that result. For this reason, ongoing site support is critical.