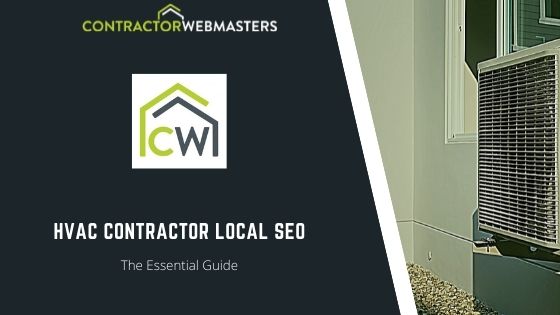 Attempting to master HVAC contractor Local SEO is a challenge in 2022. There is so much information online, and contractors must identify the best strategies to improve their local online presence. We know one thing however, the local SEO space has grown more competitive in recent years and heating & cooling contractors are vying for the top rankings. In the following guide, Contractor Webmasters outlines the HVAC local SEO process, including innovative tips for how to rank better in 2022.
What is Heating and Air Local SEO?
Heating and air local SEO is the optimization of your local HVAC company on Google search results, and Google Maps, specifically. Google's local algorithm looks at proximity, relevance, and prominence to showcase three nearby businesses within the Local Map 3-pack. HVAC companies can optimize these factors to improve local rankings, generate more clicks, and convert more customers online.
HVAC Company Local SEO Strategy
Every HVAC contractor should develop an SEO plan before taking action. Rather than randomly performing tasks as needed, companies who map out their strategy will earn the most clicks. To help you construct your marketing strategy in 2022, Contractor Webmasters breaks town Local SEO into several phases that will empower companies to succeed.
Phase 1: Google Business Profile
The first step is claiming your Google Business Profile so that you can appear within the Local Map 3-Pack. You must verify your address through postcard, so be sure to enter your real business address. Once verified, try enhancing your profile by uploading images of your team, equipment, and jobsites to increase conversions. Next, enter your various service types and answer FAQs on your GBP. Finally, make sure you link from your Google Profile to your main website.
Claim: Claim your Google Business Profile
Verify: Complete the postcard verification for GBP
Optimize: Upload photos, enter service types, and answer FAQs
Connect: Enter your primary website URL within your Google Business Profile
Phase 2: Location Pages & DataPins
The #1 goal of SEO for HVAC local businesses is to appear within the Local Map 3-Pack. However, your next best chance to attract local clicks is through your primary website via city pages. These city pages are content pieces for individual locations within your service area. You can automatically enhance these pages with a local SEO tool called DataPins. A pin inserts schema onto your city pages based on real jobs you perform in the field.
City Pages: Publish city pages for each location within your service area
DataPins: Auto-generate schema pins for each city page with DataPins
Phase 3: NAP Citation Cleanup
Once your website is optimized with local keywords, it is time to list your business in as many credible directories as possible. In many cases, your business is already listed, but it needs to be claimed and optimized for HVAC SEO purposes. Citation optimization consists of:
Accuracy: Ensuring each listing has the correct name, address, and phone number
Consistency: Comparing multiple listings to ensure that names, addresses, and phone numbers are identical
Coverage: Ensure listings in as many legitimate directories as possible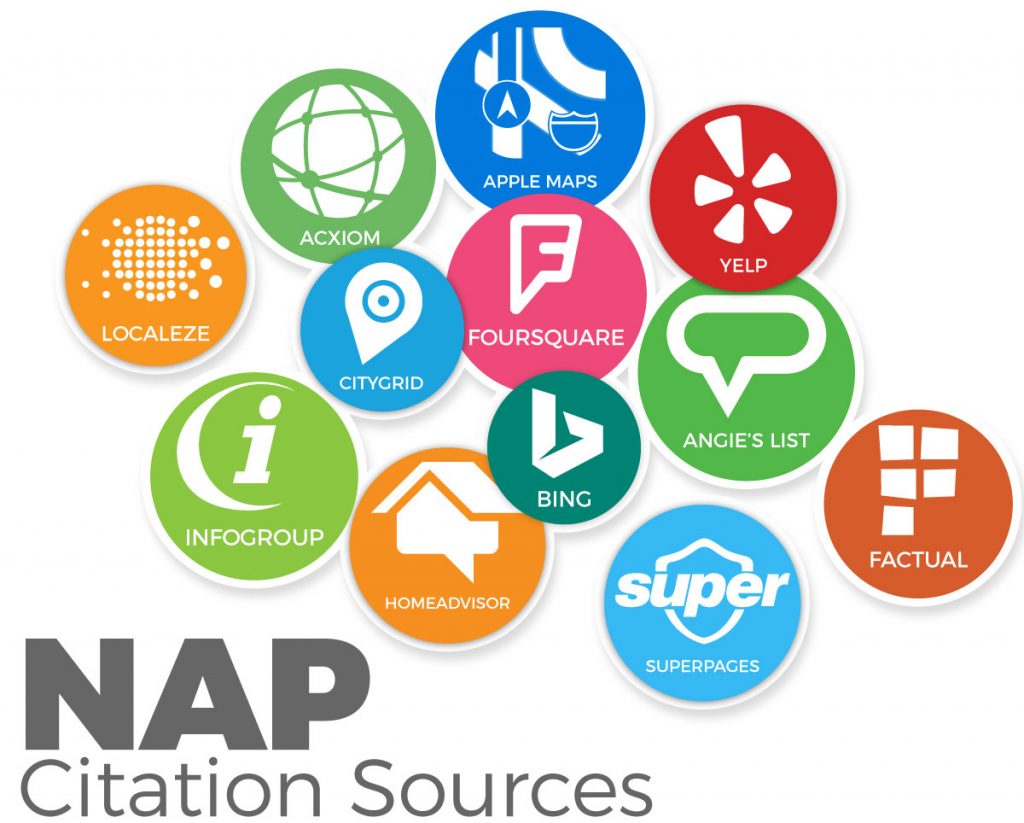 Phase 4: Reputation Management
Certain directories serve as review websites. Google Business Profile, Yelp, and even Facebook all have review sections for each company profile. These reviews can go a long way in shaping the reputation of your business online. To keep that reputation manageable, HVAC contractors should:
Generate Reviews: Ask satisfied customers to leave reviews after your service
Monitor Reviews: Keep track of new review additions, both positive and negative
Respond to Reviews: Address negative feedback professionally and aim to resolve it
Phase 5: Measure and Improve
The last and final phase of local search engine optimization is performance measurement. Using Google Analytics and other measurement tools, HVAC companies can accumulate valuable consumer data and use it to consistently improve marketing campaigns. Among metrics to track include:
Bounce Rate: The rate by which users exit your site immediately after entering
Conversion Rate: The rate by which users are completing a call to action once they visit your site
SERP Position: The numerical ranking of your website or business page on local search results for specific keywords
Local SEO Tips for HVAC Contractors
Contractors should be aware that Google regularly changes its algorithm to adjust to new techniques and address evolving user needs. The top-ranking HVAC companies stay on top of the latest local optimization strategies to maintain their monthly clicks. In 2022, you should keep in mind a few local SEO tips for HVAC contractors that can help you withstand the normal fluctuations.
Publish Local Social Proof
Companies with high rankings sometimes fail to convert many customers because of one simple problem, a lack of social proof. When users visit your city pages, they can't verify whether or not you've actually worked in their area unless you prove it with social proof. Examples are schema pins, on-site job images, and verified reviews from consumers in the precise location. You can use an app like DataPins to ensure that social proof exists on all pages.
Secure a Central Office Location
Of the three Google Maps ranking factors (proximity, relevance, and prominence), proximity is the most difficult to influence. Your once chance to impact proximity is when you purchase an office location. If your office exists in a prime part of a major metropolitan area, you are going to attract more views, clicks, and phone calls. Of course, many companies already have an office, so if you need help boosting your proximity, consider strengthening your schema pins.
Spread Out Your Customer Reviews
While Google reviews directly influence rankings, the best strategy is to spread your reviews across multiple platforms, as it establishes evergreen trust for your business. Pay extra attention to Google, Facebook, and Yelp as users tend to gravitate towards these platforms when evaluating a heating or cooling company. A good starting goal is to acquire 50 legitimate customer reviews on each platform.
Use a Local Area Code
Some contractors use 800 numbers for their business, but a local area code helps earn trust in your service area. Consumers are more comfortable dialing a local phone number, and it will make a noticeable difference over time. You can easily purchase routing phone numbers online so that your business number can route to your cell phone. Call tracking platforms also record voicemails on your behalf.