Did you know that more than half of all customers' experiences with a local company begin with an online search? That means that most of your leads and new customers find you through a search engine if you own a plumbing company. As a result, Local SEO for plumbers becomes critical to success in 2022.
Now you have to ask yourself, "am I making it easy for customers to find me?" Local SEO for plumbers is essential because plumbing is very much a local business. When people stand ankle-deep in pooling water from a busted pipe, they aren't looking at plumbers two counties over. 
Local SEO for plumbers is still as relevant as ever in 2022. Still, some things have changed. That's why Contractor Webmasters wanted to update you, the professionals in the plumbing industry, as to the best SEO practices for plumbers in 2022. 
1) Unique Content for Service Areas
It can be a pain in the neck to craft unique on-page content for every city you service, but unless you want to get penalized by search engines, it's something you must do in 2022. 
Every service you offer in every different city you operate in should have its unique location page. For example, if you provide emergency plumbing repair services in San Francisco, San Bruno, Emeryville, and Oakland, you will need individual location pages for each of these cities. There are two main points of emphasis that you should be hitting for these location pages:
Local Keyword Optimization: "emergency plumbing repair in Oakland, CA" or "rooter service in Emeryville, CA," for example.
Unique Content: It may be tempting to switch out local keywords and city names and use the same content, but you will indeed be penalized for it. The content must be unique from one location page to another.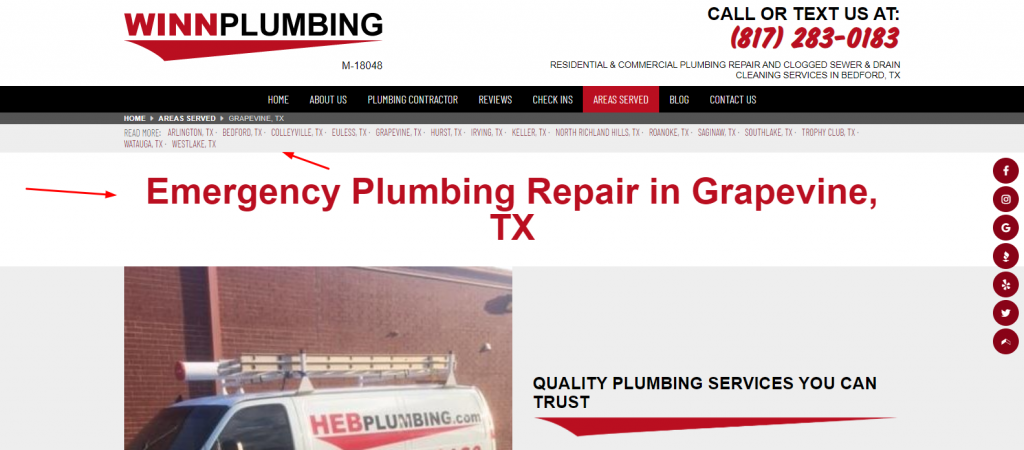 2) Build Links
Link building is still a critical local SEO practice in 2022. A recent study showed that the top results in many online searches have 3.8 times more links to their site than the following top-ranking search results. So it's clear that link authority still counts for a lot. However, link building is still something that DIY SEOers and professional marketers still have trouble with. Building a base of solid external links is relatively simple, though.
The best way to get started is by listing your plumbing business on review websites like Yelp, Angie's List, and Houzz. If there are any local community resource websites in your area, you may be able to utilize those as well. Building a profile of local links will not only help people find your business; it will signal to Google that your website is worth indexing.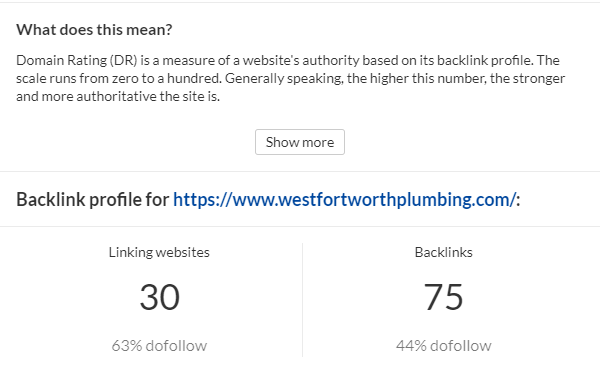 Source: AHRefs
3) Local Content Marketing
Up until recently, the concept of content marketing has had only a broad focus. In 2022 however, savvy marketers and business owners are refining content marketing practices for plumbers. Local content marketing should begin in the simplest terms: by incorporating local keywords into your content. 
Beyond that, however, you should be crafting content with a community focus. Create social media posts about a job you did at a popular landmark in the area. Write a blog that highlights the most common plumbing problems in your area. Or, do a live Facebook and Instagram story highlighting your involvement at a local event.
If you notice, all of the above ideas are rife with local keyword integration. When you start to think of content with a local bent, you will find that it is much easier to shoehorn in the fundamentals like local keywords.
4) Integrate Voice Search Keywords
An estimated 50% of consumers now use voice search technology to conduct online searches. With this shift comes a shift in the terms used to find local businesses. People use longer terms and phrases with voice search because it's easier to speak fuller search terms than to type them. 
For example, on a desktop or even a phone, some people may type in simply "plumber near me" because it's short, easy, and to the point. Voice search terms tend to be longer because it's easier for people to be more thorough with their vocabulary. In a voice search, someone might say, "List of plumbers in my area."
These more broad search terms allow you to get in on the ground floor of keywords that are becoming more competitive. Consider integrating longer, more conversational keywords into your content to be seen by the growing pool of voice searchers.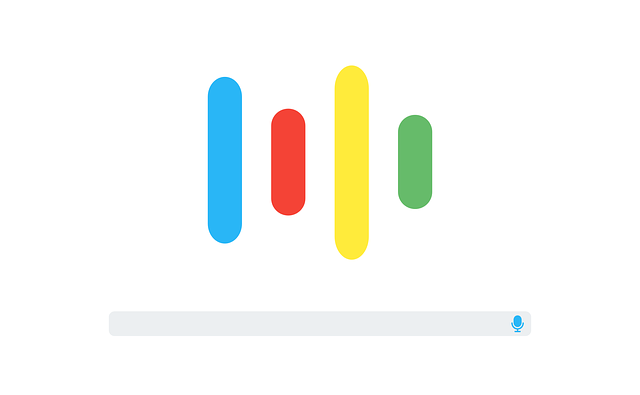 5) Optimize GMB with Posts
Google My Business now allows you to add posts to your listings. These work are like social media posts where you can highlight special promotions you are running, new services you may be offering, and even snippets of your website's latest blog posts. While these posts may not immediately impact your local SEO rankings (emphasis on yet), they help your listing stand out from the crowd. 
You can still integrate keywords into these posts. Still, more than anything, they are a chance to highlight something unique about your plumbing business or to entice customers to choose you over a competitor.