If you are searching for local marketing ideas for your home service business, the following tips, techniques, and ideas will help you reach your goals.
The sad fact is that local home service businesses have the odds stacked against them. In fact, 20% of all small businesses will fail in the first year. And the failure rate only climbs as time goes on. The best way to combat these dire odds is to invest in digital marketing for home service businesses.
Most service businesses go under because they fail to implement a comprehensive marketing strategy. As you can see, we have emphasized the word comprehensive. That's because even well-meaning business owners with marketing on their minds will overlook the more refined components of a complete marketing strategy.
Of course, excellent service, customer care, and reasonable pricing should be part of your business model. But equally as important as all of those aspects is local marketing. In the following post, Contractor Webmasters shares crucial local marketing ideas for service business owners in 2022.
1) Claim Your Business
As a local service business owner, you must first claim your business on as many review and consumer information sites and platforms as possible. Here is a shortlist of the types of directories you should be claiming your business on:
Google Business Profile
Yelp
Houzz
Angi
HomeAdvisor
Google Business Profile is the most crucial listing for every local business. Since your GBP directly ranks on Google Map 3-Pack results, it is the most influential investment you can make in your Local SEO campaign. Remember, you must verify your business address via postcard.
Aside from Google, the emphasis depends on the service business you run. For example, Houzz and Angi will be vital if you are a contractor specializing in home repairs or home services. Still, it would be best if you tried to be present on as many of these types of platforms as possible. Here's why:
Social Signals: The more signals you have on the internet that point back to your website, you will get more traffic. And in case you aren't familiar with digital marketing 101, website traffic is your bread and butter.
Online Reviews: Being present on review platforms will allow your business to gain a precious commodity in the digital age: consumer reviews.
NAP Consistency: If you don't claim your business, you leave it to the consumer to fill in important company information like business name, business hours, areas serviced, and services provided. Claiming your business and setting up a profile on these and other platforms is an essential step towards making sure your customers get the correct information.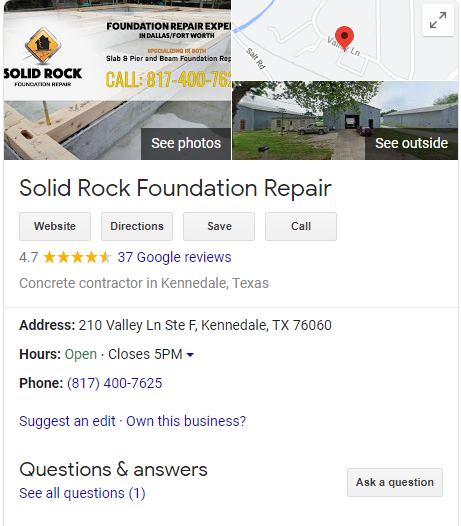 2) Keep up With your Listings
It's essential to monitor your listings and ensure that all information is current and up to date. For example, suppose a potential customer gets incorrect information about your business and cannot connect with you. In that case, they will move on to the next service rather than try again.
One of the most important local marketing ideas for service business owners is to ensure that all listed information is accurate and up to date. For example, maybe you have recently added a new service to your repertoire. Be sure to go back to all of your listings and update the information.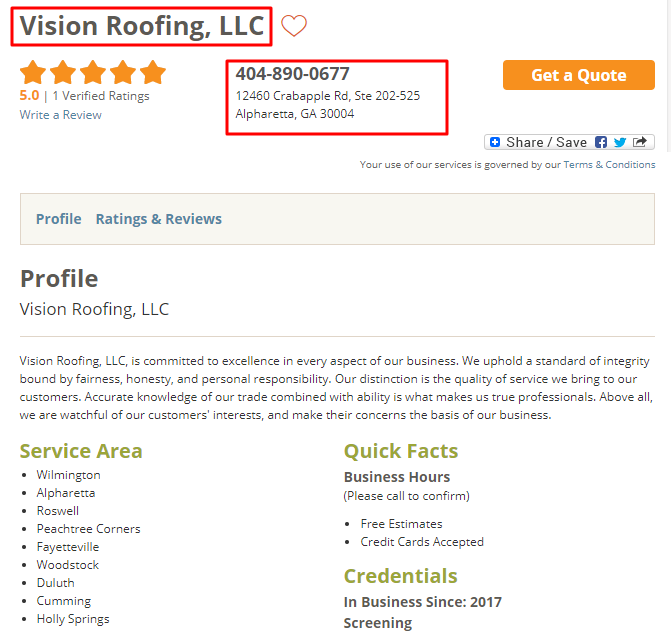 3) Optimize for Local Keywords
Your website should be your number one marketing tool. User experience, content quality, and internal linking are fundamental to a successful website. However, you cannot overlook the impact of local keywords.
For example, let's say you own a window treatment business in Rochester, NY. One of your local keywords is window treatment rochester. This search term produces two types of results, the Local Map 3-Pack, and organic results. With proper Local SEO, you can appear on both.
Using long-tail keywords with a local specification can provide your site and online content with a near-instant boost in rankings. Furthermore, more and more consumers use long tail keywords to narrow down their searches and get the best results.
4) Ask for Reviews
One of the most important local marketing ideas for service business owners is encouraging and asking for reviews. A business with no reviews has almost no hope of converting customers.
Online reviews are the new word of mouth referrals. People will read at least one review on a business they have never hired before making a final decision. However, it can be hard to generate reviews as a new or fledgling service business. That's why you have to work even harder.
Be sure you ask each of your customers to write a review for your business. Then, when you know you have a satisfied customer on your hands, let them know how critical their feedback is to the success of your business. That little personal touch is often enough to spur action.
Never incentivize reviews with discounts or free services since it violates every major platform's guidelines. Instead, invest in a reputation management tool for home service businesses, like DataPins, to automate review requests through email and text.

5) Publish City Pages
As a home service contractor, chances are you work in more than one service area. For example, suppose your company is based in Houston, TX. In that case, you may also work in nearby cities like Pearland, Sugar Land, and Conroe. To let Google know you service each area, you must create a specific page for every town.
Publishing unique location pages is the fastest way to expand your service area online. Avoid duplicating content or copying and pasting text on more than one page. You can automatically diversify your city page content with the DataPins tool. The DataPins tool auto-publishes pins from each of your jobs onto the corresponding pages. For example, a window repair in Sugar Land goes on your Sugar Land, TX city page.
If you invest resources into your location pages, you have a good chance to rank on page one for dozens of towns. The service area authority can even extend to your Google Business Profile rankings, especially if users leave reviews mentioning their specific towns. Also, be aware that Google Business Profile will scan your website for mentions of a particular location.