Getting contextual backlinks can help contractors rank on search engines for specific keywords. However, the days of relying on spammy link schemes or PBNs are long gone. These black-hat tactics are more likely to land you permanently banned from Google's index than ranking on the first page.
Still, link context matters to Google's algorithm. One of the ways that Google reached the pinnacle of search engine user experience is by delivering the most topically relevant results to the user. Contextual link analysis helps the algorithm deliver those results consistently.
What are Contextual Backlinks?
Contextual backlinks contain anchor text that reveals information about the destination URL. For example, a link with an anchor text of "pest control equipment" leading to a blog post about the best types of pest control equipment is considered a contextual backlink.

How Contextual Links Influence SEO
Contextual backlinks are essential for SEO. Search engines will rank your site high on relevant searches if you have an appropriate contextual backlink profile. While Google's exact algorithm is secret, 3rd party tools can measure the impact of different links based on the current rankings. Research shows that websites with relevant anchor text rank for topical keywords.
How Contractors Can Build Contextual Backlinks in 2022
Intentionally building contextual backlinks almost certainly violates Google's guidelines. Unfortunately, most SEO agencies behave as if they are above the rules. They refer to their blogger outreach campaigns and link insertions as white-hat SEO when it's clear and black-hat. With that being said, agencies use the following methods to build anchor text.
Guest Posts
Guest posts are a way for one website owner to create a backlink on a 3rd-party website. By gaining access to an external website via guest posting, writers can insert backlinks within the guest post. As a result, they retain editorial control over the anchor text. Of course, most legitimate websites will put the content through their own editing process and remove any spammy links.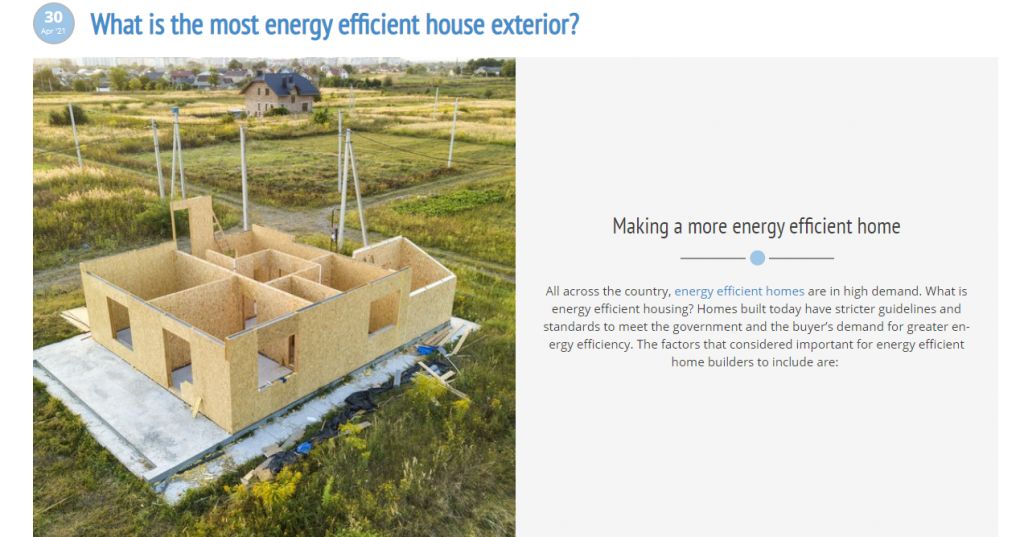 A guest post is like a regular blog post but allows an outside source to write the article
HARO
HARO, or Help a Reporter Out, is one of the most legitimate ways to build backlinks. Essentially, the process involves pitching information to reporters working on particular articles. If they accept your pitch and use your quote within their article, they will insert a link back to your website.
Of course, 99% of reporters will not allow you to choose your anchor text. As a result, most HARO pitches result in branded anchor text links. For example, if you say I'm Jim with Patent Roofing Company, they will include a link to your homepage that says Patent Roofing Company.
While brands are rarely keywords, they are contextual. As a result, you will earn good link equity from HARO placements. Another thing to keep in mind is topical relevance. If you've correctly branded your company by including the industry within its title (roofing, plumbing, etc.), the context will serve your SEO.
Contractors can easily sign up for HARO and start earning links from press submissions
Broken Link Building
Broken link building is another tactic that violates Google's guidelines but sometimes works anyway. One reason why Google may not have a big problem with broken link building is that it helps user experience rather than hindering it.
For instance, if you find that a website references something like top HVAC brands but links to a 404 page, notifying the web admin and suggesting they replace it with a link to your HVAC brands page is helpful.
While it technically violates guidelines, it does help user experience.
If you decide to use this method, you can contact the webmaster and offer to replace the broken backlink with one of your own. Of course, again, you must ensure that the link you give is relevant to the content.
A 404 error can reduce user experience and cause SEO problems
Content Assets
The only way to safely generate contextual backlinks is to create content assets and encourage other websites to reference your page organically. Ranking on Google for data-driven or statistical keywords is one way to foster this outcome. Another option is sharing your content asset to an email list or via social media channels.
While you can't control the context or anchor text, quality work often results in quality links. The context and anchor text will look natural because (here's a crazy thought "it is natural.") If these highfalutin SEO gurus could perhaps read Google's guidelines one of these days, they'd admit as much.
Creating great content is the best way to get keyword-rich anchor text linked to your website
Buy Cheap SEO from Contractor Webmasters
Buy cheap SEO for contractors, including a link-building process that creates white-hat contextual links for your local business. The concept is cutting-edge because it uses content quality to build links naturally. Unfortunately, most agencies use black-hat tactics that may result in a manual penalty.